Meet Carl Doering, Concordia's Oldest Alumni - Part 2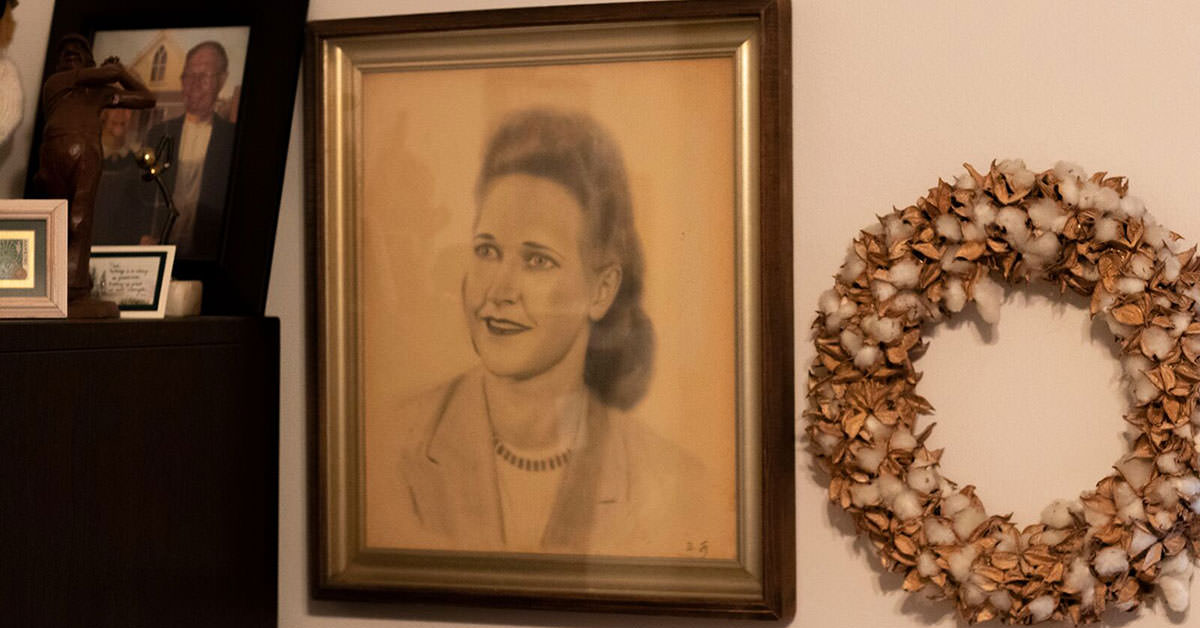 In part 1 of this series, we told you about Carl and how he ended up in the Philippines. Today, we're excited to share with you Carl's experience in the war and a wonderful story about his wife.
Incident in Manila
When Carl arrived in the Philippines (joining the 38th Division, 11st Infantry Regiment, F Company), he and his fellow soldiers had the objective of taking a valley just north of Manila.
During one of their operations, he followed a scout from Kentucky into a cave where the Scout proceeded to shoot a woman and baby covered with a blanket.
Carl was horrified, but the Scout lifted the blanket to reveal a hand grenade in the woman's hand. She was just waiting for them to get closer. "The Lord moves in mysterious ways."
Prisoner of War Artist
During his time in Manila, Carl's troop captured a Japanese prisoner of war.
Through translation, Carl discovered that this man enjoyed drawing. The man drew a portrait of Dolores, Carl's then-girlfriend, from a picture of her that Carl carried with him. The picture still hangs in Carl's office to this day.
West Point Offer
Things got bad for Carl and his fellow soldiers throughout their time in the Philippines.
Another unit finally made it to them, and Carl was told to report to Headquarters. He received the Bronze Star and a battlefield appointment to West Point, with the order to go back to the US.
The appointment required Carl to sign on for a total of four additional years in the army after finishing at West Point. He'd had enough of the war and was ready to get back to Texas, so Carl turned down the appointment. In a matter of a month, his platoon accepted the surrender of the Japanese in the Philippines.
Playing Ball in Manila
When the war was over, the soldiers played baseball in Manila, and Carl had the opportunity to play with Bobby Shantz of the New York Yankees and Kent Peterson of the Cincinnati Reds.
Through this experience, Carl was offered a baseball contract with the Boston Red Sox. But on his way home to Texas, he contracted malaria and was unable to play.
The malaria left Carl disabled for a full year. Thankfully, God restored Carl to health, and he married Dolores on September 28, 1947. "The Lord moves in mysterious ways."
Check out the last part of this series on Carl's life after the war!