Concordia Crossing 2020 Saturday Events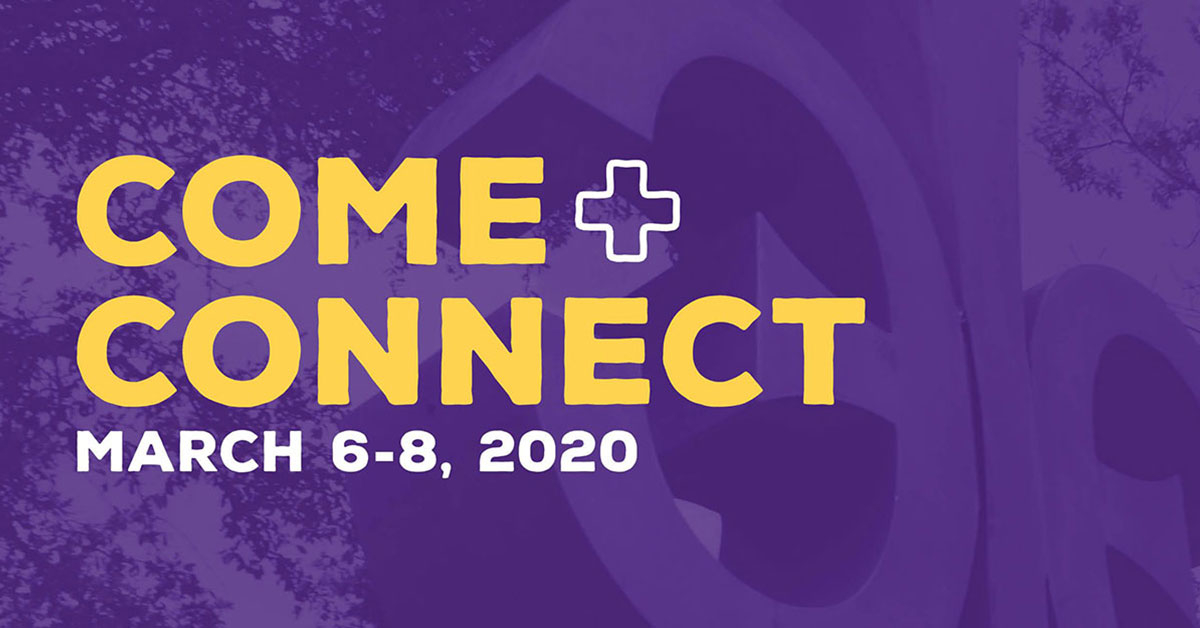 We're in the middle of Concordia University Texas' annual homecoming celebration, Concordia Crossing, and you don't want to miss out on the exciting events on Saturday, March 7. You and your family are invited to join us as we celebrate all things Concordia.
Church Worker Breakfast
8:45 a.m. – 10 a.m.
UFCU Student Center
Professional church workers are invited to join us in the UFCU Student Center in Building B for the Church Worker Breakfast. The conversation will focus on Lutheran Teachers. Dr. Hannah Meinke, assistant professor of education and coordinator of placements, will lead the discussion.
You'll enjoy free breakfast tacos from Rudy's and coffee from Starbucks.
Preserve & Campus Tours
9 a.m. – 10:15 a.m.
2 p.m. – 3:15 p.m.
Welcome Center
Did you know that Concordia has a 250-acre nature preserve? You have the opportunity to tour it this Saturday. Bring your sunglasses, comfy shoes and a bottle of water.
Campus Worship
10:30 a.m. – 11:30 a.m.
Chapel
CTX alumnus Rev. Jesus Gonzales ('70 alumnus) and his son, Rev. Lonnie Gonzales ('95), will lead us in worship as we praise God for the many blessings He has bestowed upon Concordia.
Community Reception
11:30 a.m. – 12 p.m.
Luther Park
Join us outside in Luther Park to hear from CTX President Don Christin, Provost Kristi Kirk and others. We will recognize the individuals we're honoring this weekend. It's also a great opportunity for you to purchase your tickets for Celebrate Concordia.
CTX Tailgate & Softball Game
12:15 p.m. – 4 p.m.
Tornado Field
Grab some delicious free food (vegan options available) and cheer on the Concordia Tornados Softball team as they battle Schreiner University in a doubleheader.
CTX Game Show
3 p.m. – 4:30 p.m.
Chapel
Dr. Jeffrey Utzinger, dean of teaching and learning, will host another edition of the CTX Game Show. Alumni and current students will battle to win the competition. There will be plenty of laughter and fascinating Concordia trivia for you to enjoy.
Celebrate Concordia
6 p.m. – 7:30 p.m.
Welcome Center & Chapel
Celebrate Concordia is our annual scholarship fundraising event.
Beginning at 6 p.m., heavy hors d'oeuvres and cocktails will be served in the Welcome Center. We'll then gather together in the Chapel at 7 p.m. for the program. You'll hear all about Concordia's recent successes and will help us honor individuals who have made an impact on the Concordia community and the greater community.
Little Shop of Horrors
7:30 p.m.
Black Box Theater
After Celebrate Concordia, enjoy a performance by CTX Theatre of Howard Ashman's Little Shop of Horrors.
Concordia Sunday, March 8
Concordia Crossing concludes on Sunday, March 8, with Concordia Sunday at Christ Church Austin (8:15 a.m. or 10:45 a.m.), Noon Ball, the final spring CTX theatre performance and a soccer alumni game.