About
Concordia's Guide to Texas: What You Need to Know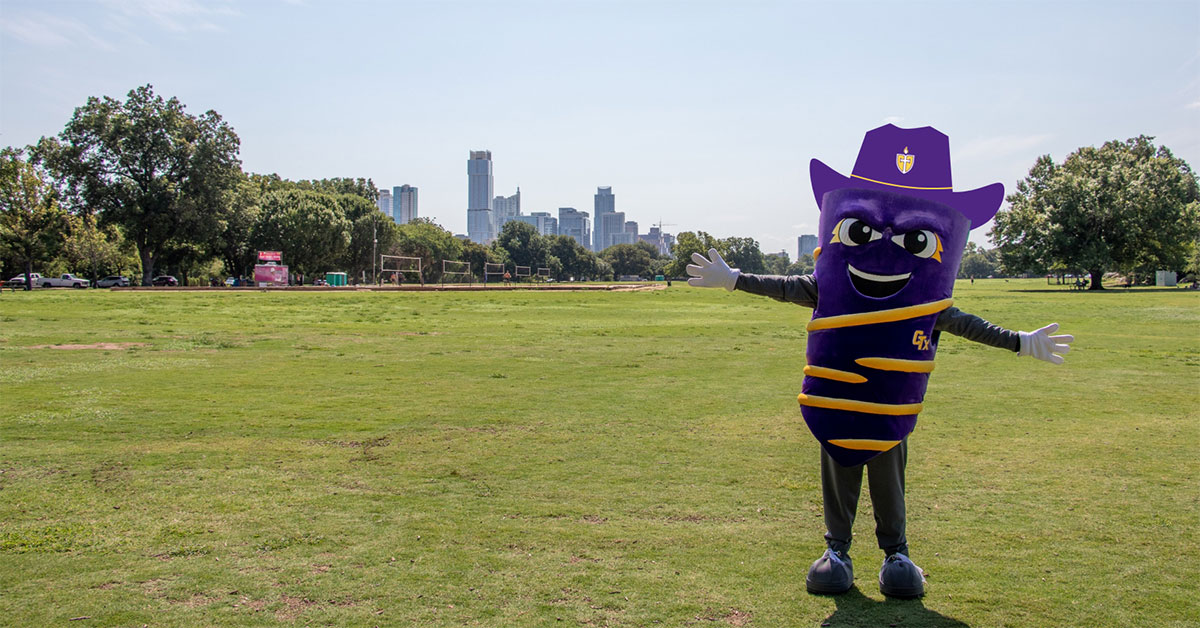 Written By: VorTex the Tornado
Hello! My name is VorTex, and I'm the mascot for Concordia University Texas. I love Concordia! I wooshed into Austin one day, found this great school and haven't left since.
A lot of our students aren't from Texas. If you're a student who's new to the Lone Star State or if you're an out-of-state online student, Concordia's Guide to Texas is designed to provide you with the information you need to know.
Y'all Is a Pronoun.
Y'all simply means "you all." While we get a lot of flack for using it so often, it's a word that's here to stay. It saves time, and it's a must in any Texan's vocabulary.
While it's too informal to use in an essay, y'all feel free to use the pronoun in conversation.
Here are common ways I use the word:
Are y'all going to Concordia Crossing?
How are y'all doing?
Woosh, y'all!
Bluebonnet Pictures Are a Must.
Spring in Texas is a beautiful sight to behold. Wildflowers fill patches of grass along roadways. Concordia is picture-perfect when the beautiful blue flowers blanket campus.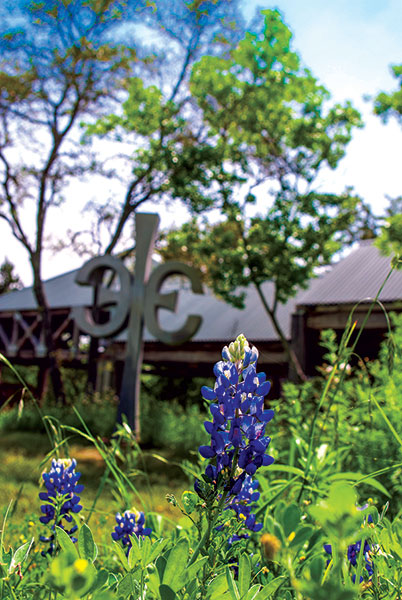 Be careful about taking pictures in them, though. They're known to be a home for rattlesnakes. Just make sure the coast is clear.
Please visit our beautiful campus. We would love to meet you.
We Drive Vehicles, Not Horses.
Many people picture Texans saddling up and riding their horses everywhere. Contrary to popular belief, most of us don't ride horses.
The only horsepower most of us know is from a car. A study even found that horse ownership in Texas has declined.
But We Do Wear Cowboy Boots.
You need not be a ranch hand to wear cowboy boots. Lots of people around Texas wear them. Whether you're line dancing or keeping your feet warm while walking around Concordia's campus in December, these special shoes are incredibly versatile.
Did y'all know that cowboy boots are the official footwear of Texas? It's an actual state resolution!
Everything Is Bigger in Texas.
According to the World Population Review, Texas has some of the largest cities in the country. Houston, Dallas and San Antonio all sit within the top 10, whilst Austin is the eleventh largest city in the country.
According to U.S. News & World Report, we also have the best city. Austin was ranked as the best place to live in America.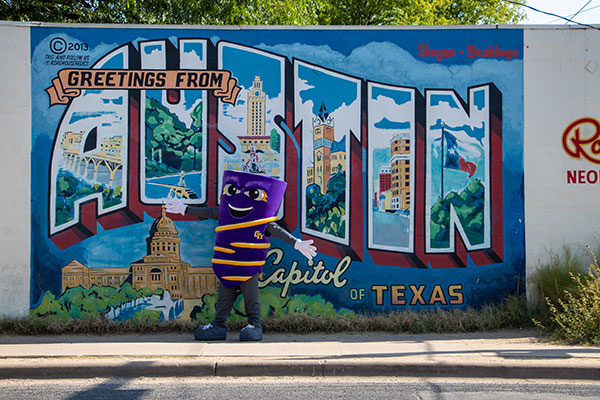 You Can Tour the World in Texas.
I told you Texas was big!
We understand that college students are often on a strict budget. So if you want to travel around Europe but only have the budget for a road trip, don't fear; we've got you covered.
Visit these actual places in Texas:
Athens

China

Dublin

Ireland

Italy

London

Palestine

Paris

Scotland

Turkey
Texas Was Its Own Country.
Do you remember the Alamo? It's kind of a requirement here in Texas. Here's why.
In the early 1830s, Mexico ruled Texas. However, as more settlers moved to the state, they desired Texas independence. The Battle of Gonzales, which took place between Texas rebels and the Mexican army in October 1835, launched the Texas Revolution.
During the war, a group of Texas rebels established a garrison at Alamo Mission in San Antonio, where they fought against Mexican forces at the Battle of the Alamo. Although almost all of the people there were killed in battle, these Texans set the stage for victory.
Colonel James Fannin led a fight against the Mexican Army at the Battle of Coleto near Goliad, Texas. After overwhelming reinforcements were added to the Mexican army, the group of Texans agreed to surrender, led to believe that they would be paroled and released into the U.S.
The general who led the Mexican army in the attack requested clemency for the captured force of more than 400 men, but President Santa Anna ordered their execution, which is known as the Goliad Massacre.
Facing seemingly insurmountable odds, General Sam Houston led a militia to attack the Mexican army, who were believed to be taking a siesta at the time. The Texans shouted, "Remember the Alamo!" and "Remember Goliad!" as they went into battle. The battle, which lasted just 18 minutes, won Texas independence. The Republic of Texas was born.
Nearly 10 years later, President James K. Polk annexed Texas to the United States in December 1845, making it the 28th U.S. state.
Do you have a passion for learning about the past? Learn more about Concordia's History program.
We Prefer Dr Pepper, Not Coke.
Dr Pepper was invented by a pharmacist in Waco, Texas, in 1885. A true Texan will always ask for Dr Pepper. No, Pepsi is not okay.
Here's an extra piece of Texas trivia for you - there's no period after "Dr" in Dr Pepper.
Words Matter.
Areas around the country share certain phrases that characterize a majority of the residents, and Texas has its language. In addition to y'all, here are some other words you should know:
Queso - Chile con queso, known simply as queso in Texas, is one of the most popular foods in Texas. The core of the dish is melted cheese infused with chili peppers. Never refer to this as "cheese sauce" or "cheese dip." This advice is for your own protection.

Pecan - Pecans are synonymous with Texas. Our state tree is the pecan tree, and our state nut is the pecan. We put them in pies, chocolate, pralines and much more. Be sure to pronounce it "puh-kaan," never "pea-can."

Bless Your Heart - Typically, this is not a compliment. When a Texan is talking about someone acting foolish or dense, they will likely bless their heart. It's also a way Texans express empathy when someone embarrasses themselves or gets something wrong.
Texas Weather Is Unpredictable.
It's always a good idea to dress in layers when living in Texas. You may wake up to a morning in the 30s with rain and end the evening with sunshine and temperatures in the 80s.
The only thing consistent about Texas weather is that the forecast is rarely accurate. But Texas meteorologists do their best; bless their hearts.
Concordia University Texas Is a Texas Treasure.
Concordia University Texas is one of the hidden gems of Texas. Located on 437 acres, 250 of which are protected nature preserve, our Northwest Austin campus is unique.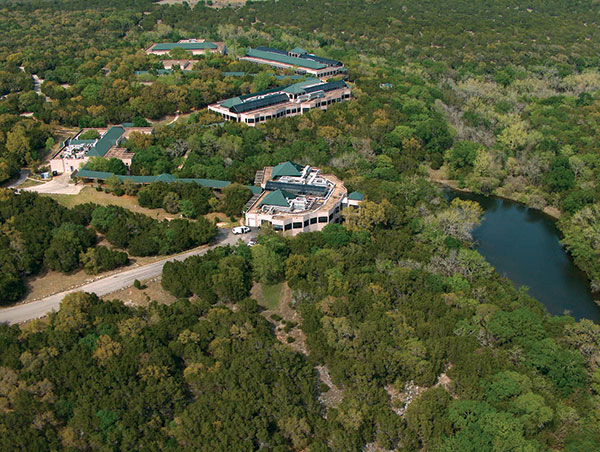 Founded in 1926, Concordia University Texas is proud to be Austin's leading Christian university, where Christ is honored and students of all backgrounds are welcome.
CTX offers undergraduate and graduate degrees through a variety of delivery methods, and we offer more than 20 majors.
Concordia's campus is conveniently located minutes from both downtown Austin and the beautiful Texas Hill Country. Students enjoy the benefits of a small school, including individualized attention for a more meaningful education, and access to the valuable resources of a big city.