CTX 101: Types of Degrees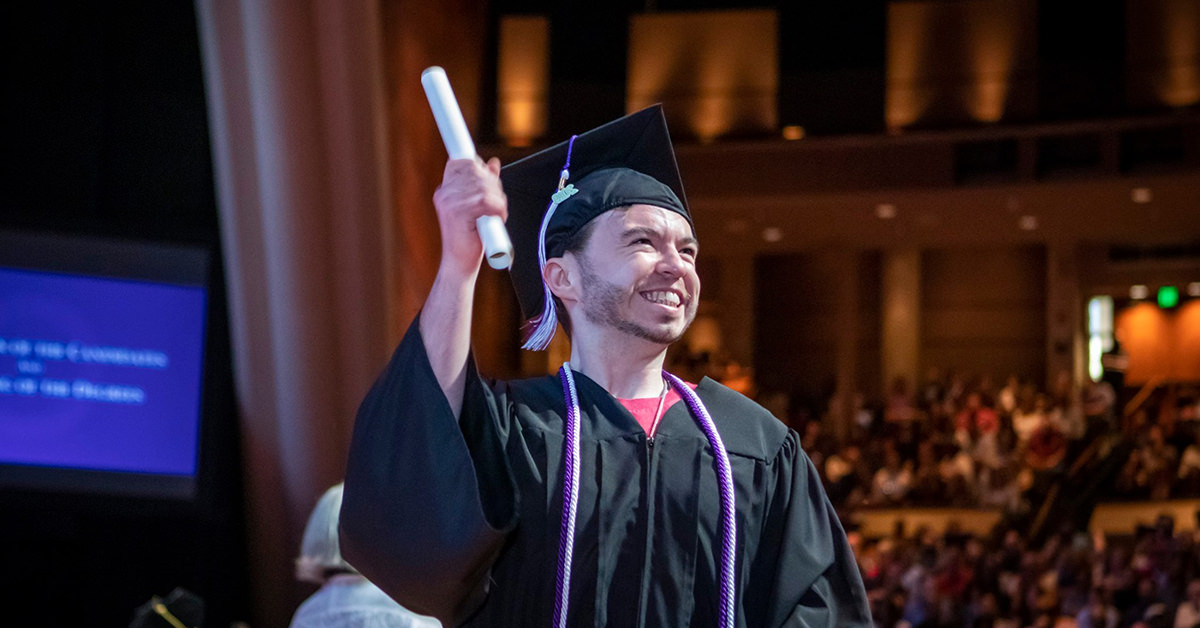 Concordia University Texas offers 7 types of degrees and 50+ majors and programs.
It can be confusing to understand the difference between a BA and EdD if you're unfamiliar with the language. That's why we created this guide to help you understand the types of degrees we offer, so you can choose the degree that's right for you.
Bachelor's Degree
The bachelor's degree is for undergraduate students.
As a liberal arts university, each undergraduate student must complete the Concordia Common Experience, which are courses outside of your area of focus. With a broader base of knowledge, you'll be better equipped to think critically, generate effective ideas and solve problems.
We offer four types of bachelor degrees at CTX:
Bachelor of Applied Arts & Sciences (BAAS)
Bachelor of Arts (BA)
Bachelor of Business Administration (BBA)
Bachelor of Science (BS)
The BAAS is a general studies program designed to offer students with a vocational or technical AAS degree the opportunity to complete a bachelor's degree. The ultimate goal of the program is to help students advance into supervisory and management-level positions.
A BBA is the ideal degree if you're interested in entering the business world. Graduates with a BBA can apply what they've learned across nearly every industry. Every business, from start-ups to Fortune 500 companies, need business experts and leaders.
Many of our programs offer you the ability to choose between a BA and a BS. The BA degree will allow you to study more subjects and gain a wider breadth of knowledge. The BS degree, however, will enable you to dig deeper into your specific area of interest.
Master's Degree
The master's degree is a graduate-level degree, so you have to have a bachelor's degree before entering a graduate program.
Obtaining a master's degree can open the door to more advancement opportunities in your career (including an increase in pay), and it can help you completely change your career path.
At CTX, we offer two master's degree programs, including the Master of Business Administration (MBA) and the Master of Education (MEd).
"My experience with the Concordia MBA program offered leadership lessons for both my professional and personal life," Audrey Galindo (MBA '18) said. "Much of what I learned was built on leadership. Concordia teaches you how to develop a personal brand, so I can take pride in my title as a Concordia MBA graduate."

- Audrey Galindo, Class of 2018, Loan Officer

Doctorate
The doctorate, also referred to as a doctoral degree, is the highest degree you can obtain.
Concordia recently launched its first doctoral program, the Doctorate of Education (EdD). You can choose from two specializations, curriculum and instruction or educational administration, the latter of which prepares you to take the Texas State Superintendent Exam.
Whether you're attending university for the first time or returning with work experience, the information you need to know can be overwhelming. We hope this guide clarifies the types of degrees Concordia University Texas offers.