Guide to Virtual Events at Concordia Crossing 2021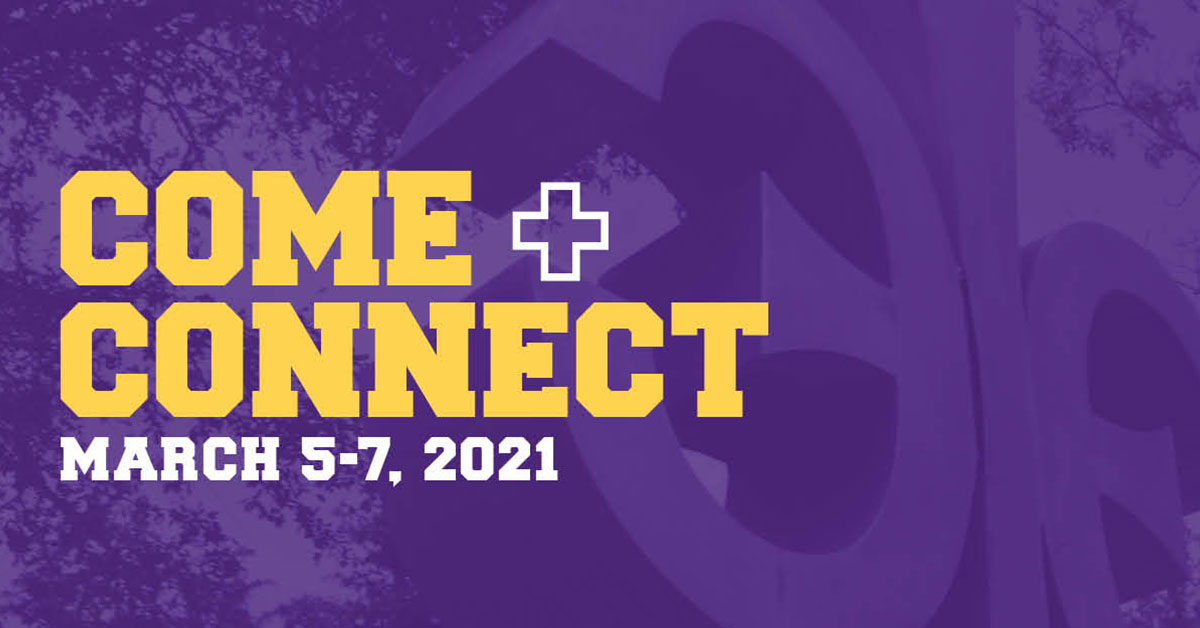 Concordia University Texas is hosting Concordia Crossing, the University's annual community celebration, on March 5-7, 2021. Due to the COVID-19 pandemic, many of this year's events are HyFlex, meaning they offer in-person and virtual options.
Here's your guide to the virtual Concordia Crossing events.
Coffeehouse: Behind-the-Scenes Edition
Wednesday, March 3, 7 p.m.
We invite all CTX students and alumni to participate in Coffeehouse, the University's semi-annual talent show. You can perform live in the Black Box Theater, or you can send in a video of your performance. Coffeehouse will be livestreamed so that you can watch from home.
Learn more about Spring 2021 Coffeehouse: Behind-the-Scenes Edition.
IncubatorCTX Speaker Series
Thursday, March 4, 12:30 p.m.
During her presentation "The Roadmap to Entrepreneurial Success," Reina G. Wiatt will share tips on how to navigate bumps and potholes along the road to entrepreneurial success.
Wiatt has more than 25 years of experience in accounting and taxes, assisting clients through her consulting company, Wiatt Consulting Services LLC. She currently serves as the controller for TyRex Group Ltd, a high-tech manufacturing and logistics organization. She also serves as an adjunct professor and as the treasurer of the RecognizeGood Foundation.
Authoring several articles on taxes, accounting, charitable giving and cutting-edge technology, Wiatt is a two-time Lybrand Award winner for her articles on technology, and she earned a United States Silver Medal for her 2019 article and case study on Blockchain Technology.
Pluckers Trivia
Thursday, March 4, 7 p.m.
Put your trivia skills to the test! CTX students and alumni are invited to join us for Pluckers Trivia. You can participate on campus at Cedel Hall or virtually.
Campus Worship
Friday, March 5, 10 a.m.
Saturday, March 6, 10 a.m.
A great way to begin the official start to the Concordia Crossing weekend is to worship God alongside fellow Concordians. If you can't join us in person, you can watch the livestream of the chapel service.
Alumni & Current Student Meet & Greet
Saturday, March 6, 11 a.m.
Connect with CTX alumni to share stories of Concordia and encourage current students as they embark on their life-changing adventure at CTX.
We Are Concordia
Saturday, March 6, 11 a.m.
Learn more about the 94-year history of Concordia, its mission and vision, and its impact on the community. You can watch the We Are Concordia presentation virtually.
CTX Game Show
Saturday, March 6, 3 p.m.
Tune in to learn fascinating Concordia facts and to enjoy some laughs. The CTX Game Show is back for another year of competition to discover who knows the most about Concordia.
Celebrate Concordia
Saturday, March 6, 6 p.m.
Celebrate Concordia is the University's annual fundraising event, during which we highlight the incredible accomplishments that took place over the past year and honor individuals who have made a significant impact on Concordia and in their communities.
This year, Celebrate Concordia will be fully virtual, and you will enjoy the premiere of the Celebrate Concordia 2021 video.
Concordia Sunday
Sunday, March 7, 10:30 a.m.
During Concordia Sunday, a Texas Lutheran Church-Missouri Synod (LCMS) congregation allows a representative from the University to speak to the congregation about how CTX prepares students for church work and ministry.
The Concordia Sunday service at Redeeming Grace Lutheran Church in Austin, Texas, will be livestreamed.
Concordia Esports Tournament
Sunday, March 7, 3 p.m.
You can see the Concordia Esports program in action during the livestream of the Esports Tournament.
Concordia Esports is the first varsity competitive gaming program in Central Texas, and the Concordia Esports Arena features fully equipped stations for students. CTX is one of the few universities that offer esports scholarships to players.