7 Career Paths of Concordia MEd Graduates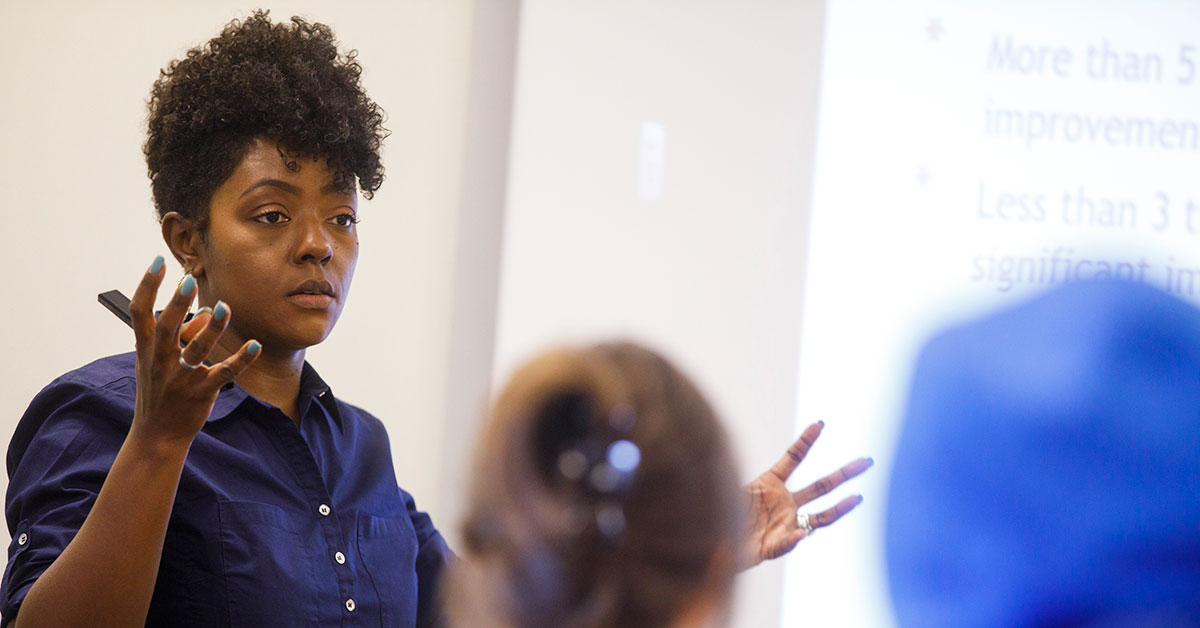 The Master of Education (MEd) at Concordia University Texas prepares students to become leaders in education and instruction. The program offers Christ-centered curriculum, unique specializations and individualized attention from professors.
An MEd opens the door to many advancement opportunities within the fields of education and training. Here are seven unique roles of actual Concordia MEd graduates.
1. Classroom Teacher
More than 35 percent of our MEd graduates serve as teachers or instructors. The minimum education requirement for classroom teachers in Texas is a bachelor's degree. By earning an MEd, you will gain more skills for the classroom, and you will be able to stand apart from other candidates.
Concordia MEd graduates serve as classroom teachers in a variety of grades, from kindergarten to higher education, in public and private schools.
If your passion is to help children develop literacy, opt for the Advanced Literacy Instruction specialization. You will be prepared for the TExES Reading Specialist exam to become a certified Reading Specialist.
2. Assistant Principal
Eighty-five graduates serve as assistant principals. People in this role are responsible for the administrative side of education. In addition to having a master's degree, you must complete a preparation program and pass a certification exam to qualify for the leadership role in Texas.
Through the Educational Administration specialization, you will be ready to take the Texas Principal Certification exams.
3. Special Education Teacher
Special education teachers work with children who have special needs to help them learn. More than 20 of our MEd grads are early childhood special education teachers, which means that they work with exceptional children from infancy to the age of five.
Concordia recently revamped the Culturally Responsive Special Education specialization, which will equip you with the necessary tools to effectively plan and manage classes for exceptional students who come from culturally and linguistically diverse backgrounds.
4. Department Chair
A school department chair serves in many roles, the foremost of which is to lead their overall department toward its vision. A department chair addresses the needs of the students and staff within the department (textbooks, budgets, hiring, etc.) and serves as a liaison between students, teachers and administrators.
The Instructional Leadership specialization will enable you to develop and manage an effective department.
5. Training & Development Specialist
While it may not seem obvious, an MEd is a great asset to training and development specialists, who typically work in the Human Resources department. A training and development specialist is responsible for planning and implementing effective programs to train employees and help them further develop their knowledge and skills.
Our new Educational Technology & Leadership specialization will teach you how to identify and implement technology to make your instructional practices more effective.
6. Educational, Guidance, School & Vocational Counselor
More than 20 Concordia MEd graduates serve as counselors within an educational setting. The role of a guidance counselor is to help students make the right academic decisions. A vocational counselor helps students prepare for their careers and the other areas of service to which God calls them.
With the Instructional Leadership specialization, you will be prepared to guide students through relevant courses, some of which include professional development and continuing education, instructional improvement, and academic coaching.
7. Coach
The field (pun intended) of coaching goes beyond the action of coaching. It also includes important leadership roles, like a school athletic director, university coach or fitness manager.
Through the Coaching & Sports Administration specialization, you will be able to apply research in sports, learn applicable laws and develop the skills needed to lead a sports program.