9 Unexpected Careers for English Majors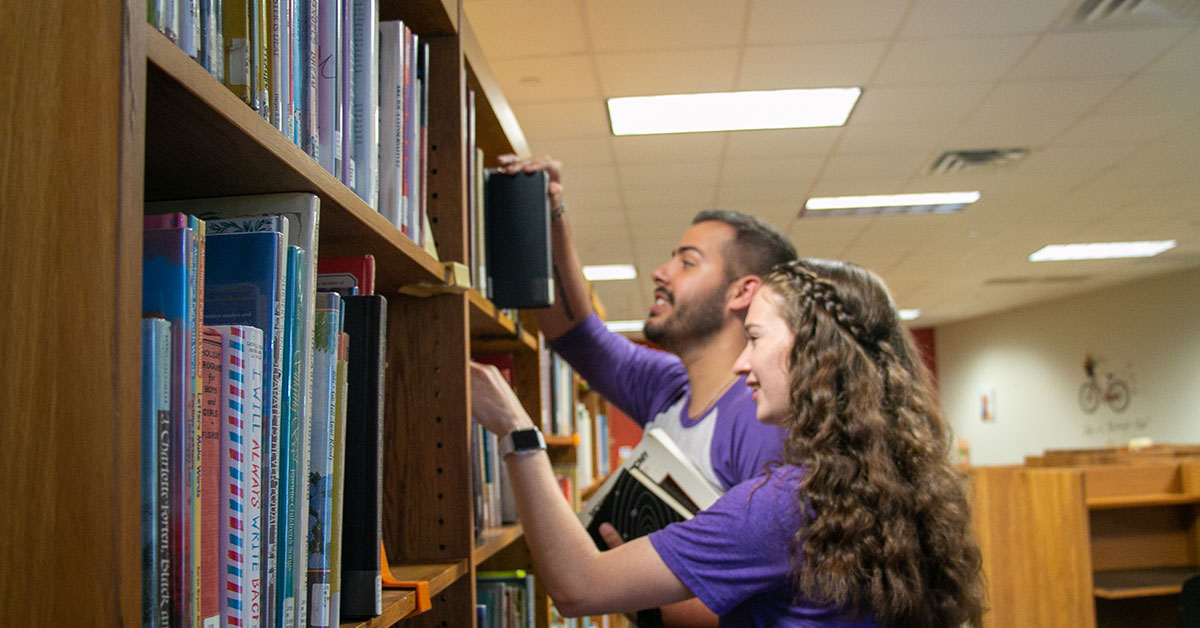 Concordia University Texas offers a Bachelor of Arts in English. Students who major in English at Concordia gain valuable research, writing and critical thinking skills and choose to concentrate in one of three areas: literature, writing or English education.
As an English major at Concordia, you will be prepared to work in a variety of roles across different industries.
English Literature Teacher
Do you enjoy literature? You can share your passion for literature with others by becoming an English literature teacher. The English education concentration is designed for students who minor in Education and plan to teach at the secondary (high school) level.
Please note that the minor in Education from Concordia does not result in teacher certification in Texas.
Grant Writer
A grant writer develops compelling proposals on behalf of their employer, typically nonprofits and universities, to apply for grant money offered by government organizations, corporations, trusts, foundations and other organizations.
To succeed as a grant writer, you must be able to appeal to the organization offering the grant. The writing concentration will give you the skills you need to become an effective grant writer.
Journalist
The role of a journalist is to find and write about compelling news stories. While you can still find positions at print newspapers, many journalists have gone digital and post their stories online, working for online newspapers and local television stations as staff writers.
Librarian
A librarian performs many roles, such as cataloging library resources (books, films, etc.), managing a budget, organizing events and helping others discover new books. In addition to administrative functions, librarians have the opportunity to share their love of literature with the community they serve.
The literature concentration is ideal for future librarians because it exposes you to a range of literary genres. Apply to work at the CTX Library as a student worker to gain experience without having to leave campus.
Lobbyist
If you're passionate about politics, consider becoming a lobbyist. The purpose of a lobbyist is to persuade legislators at a local, state, or federal level to pass a public policy that benefits the organization that employs them.
The skills Concordia English majors acquire, including research, writing and critical thinking, are essential in becoming a successful lobbyist. You can minor in Political Science to build a solid foundation of basic political knowledge.
Paralegal
A paralegal's role typically includes drafting legal documents, handling discovery (information exchanged between opposing parties in a lawsuit), filing documents with courts and helping lawyers prepare for court.
To be a successful paralegal, you need strong research and writing skills in addition to a solid understanding of the law. Concordia's pre-law minor will provide you with a basic understanding of the law, but you may be required to earn further certification as a paralegal.
PR Specialist
A public relations (PR) specialist serves as an intermediary between their clients and the public, responsible for helping clients establish and maintain positive public perceptions.
A PR specialist is generally responsible for writing press releases, interacting with the media and orchestrating events within the community.
Did you know that you can minor in PR & Advertising at Concordia? It's a great way to supplement your English degree and prepare for the world of PR.
Speechwriter
A speechwriter is someone who, you guessed it, writes speeches. Typically, speechwriters compose talks, presentations and briefs that will be delivered by someone else, such as an executive or government official.
A speechwriter must know their audience and the most effective way to communicate the main idea or ideas to the specific audience.
Technical Writer
The role of a technical writer is to help consumers understand a product or service. A technical writer essentially serves as a translator, helping those who purchase a product or service understand technical information more clearly.
Technical writers produce instruction/user manuals, how-to content, reference guides and articles. This role is incredibly important, especially to the people putting together a Trulstorp (table) from IKEA or someone learning about their new smart device.