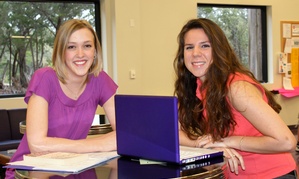 When a student submits the FAFSA, it is sent to the Federal Student Aid's Central Processing System (CPS). While at the CPS, the students FAFSA goes through a series of edits to check for inconsistencies in the application. In addition, the CPS initiates several database matches with:
Social Security Administration (SSA)
Department of Homeland Security (formerly Immigration and Naturalization Service)
National Student Loan Data System (NSLDS)
Selective Service System
U.S. Department of Veterans Affairs
If a discrepancy arises as the CPS processes the student's application and performs data matches, the students FAFSA is flagged and the student may not be eligible for federal student aid until s/he resolves the discrepancy. It is important that the student understands that some discrepancies will prevent the CPS from calculating the Expected Family Contribution (EFC).
After the student submits a completed FAFSA and signature to the CPS (a parent signature is also required if the student is a dependent) it takes about 72 hours for the record to be available for Concordia to download.