MBA
,
Major-Selection
4 Features to Look for in a Quality Online MBA Program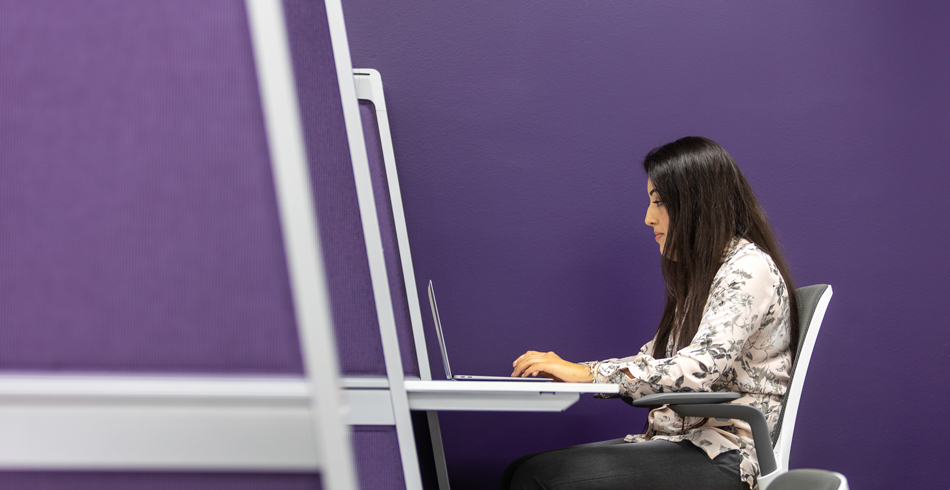 You can find hundreds of thousands of books and articles sharing advice about how to advance your career. Whether your goal is to deepen your professional strengths, increase your income or expand your societal impact, you are certainly not alone if you are looking for professional and personal development opportunities.
Earning a Master of Business Administration (MBA) degree is a strategic step for professionals looking to grow in their careers. Despite the many short- and long-term benefits of earning an MBA, starting a new academic journey can be a bit of a balancing act — especially for busy professionals who are already juggling full-time careers, families and other commitments.
If you can relate, online MBA programs can provide the convenience and flexibility you need to advance your education without losing focus on your other priorities. The key is to find a quality program.
4 things quality online MBA programs have in common
With so many online MBA programs out there, it can be a challenge to determine which one will provide the enriching experience you're looking for as you climb in your career. Keep these four features in mind as you're on the hunt for a quality online MBA program.
1. Accreditation
Not all online MBA programs are created equally. Earning a degree from an accredited institution signals to employers that you received a high-quality education with rigorous and relevant coursework. Accreditation determines if college and university programs meet or exceed certain levels of educational quality standards.
If you're evaluating online MBA programs, checking into the accreditation status is a quick way to find out if the degree is widely regarded as credible. If you're considering the Concordia University Texas online MBA program, you can check this item off the list because it is fully accredited.
2. Coursework and curriculum
The teaching and coursework delivered in an in-person learning environment do not always translate seamlessly into an online format. The best online MBA programs are built around a curriculum that is developed specifically for distance learning.
When done well, a virtual learning environment should keep students engaged and help foster a sense of community with other learners. For example, the online MBA program at Concordia mirrors the on-site program but is specifically designed and delivered in eight-week sessions for online learners. A small group of students will go through the program together, making it possible to form deep, lasting connections with your peers.
3. Availability of academic support
Colleges and universities design academic support departments and initiatives with student success in mind. Extra help navigating online resources such as digital libraries might be necessary for students enrolled in online MBA programs.
Often, these students are beginning the program after a long hiatus from higher education. In these instances, having access to both live and online resources could be crucial to ensuring students progress through the program and ultimately graduate. Concordia offers a wide range of resources for online students through Student Central, a comprehensive one-stop shop for student success.
4. Cost and return on investment
Earning a graduate degree can be a costly venture. But there are online MBA programs that offer a high-quality educational experience at an affordable price. When comparing your options, return on investment is an essential factor.
Consider whether what you are learning in the program will eventually pay off in career advancements and opportunities. Concordia students often find the up-front investment is worthwhile because the training can equip them for success in their chosen field. Best Value Schools also recognized Concordia in their top 10 most affordable MBA programs in Texas.
Find the right online MBA program for you
Now that you know what to look for when evaluating online MBA programs, you can begin making your short list of potential schools. If Concordia University Texas is on that list, you can rest assured knowing it checks all these boxes and more.
Discover more in our article "Top 5 Reasons to Choose Concordia's Online MBA Program."
For more information about our program, visit the Online MBA program page.