Academics-Health
,
Public-Health
How to Become a Therapist in Texas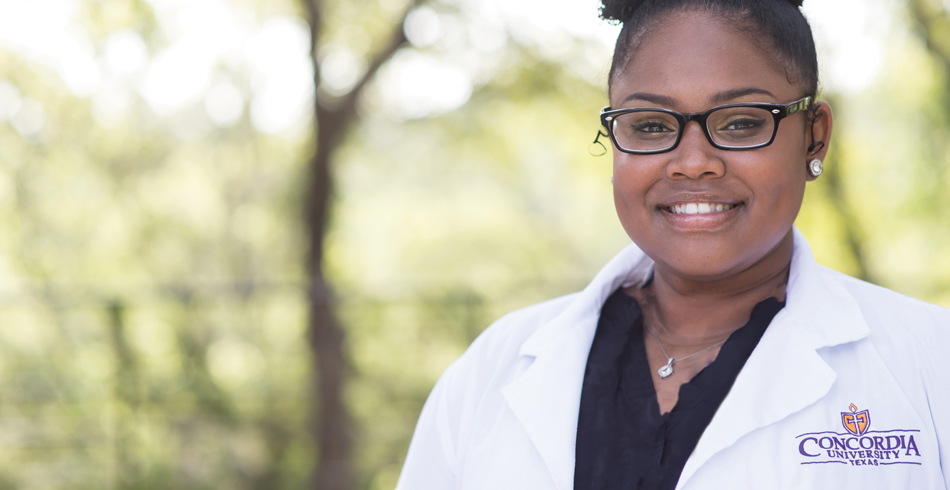 Whether traveling your own journey towards mental wellness, supporting friends with their everyday challenges or witnessing mental health sagas of celebrities in the media, it's clear that our culture is changing for the better. People of all ages are more likely to open up about their struggles and seek help when a rough patch comes along.
This has led to an increased demand for professionals to provide support to individuals overcoming their internal trials. If you've ever considered a career in therapy, there's never been a better time. You'd be on a promising career path that would allow you to put your compassion to work.
Keep reading to find out how to become a therapist in Texas and begin making a profound impact in your community.
What types of therapists are there?
You may be surprised to learn just how many kinds of therapist jobs there are. Whether you'd like to focus on assisting children as a school counselor, providing end-of-life therapy in a nursing home or anything in between, you can find a specialty that aligns with your skills and interests.
Here is a sampling of the many types of therapists the serve others:
Addiction therapist

Behavioral therapist

Child therapist

Clinical therapists

Couples therapist

Exercise therapist

School therapist

Trauma therapist

Nutritional therapist
Regardless of which specialty you're interested in pursuing, you'll need to meet certain therapist requirements in order to practice in the state of Texas. Read on to learn about the process of becoming a therapist.
5 Steps for becoming a therapist in Texas
In order to practice as a therapist in the Lone Star state, you'll need to become a Licensed Professional Counselor (LPC). Here is an overview of the steps to achieving this:
1. Acquire a bachelor's degree
Regardless of what type of therapist you hope to become, the first step is to earn a bachelor's degree from an accredited school. There is no specific degree field required, but it's a good idea to choose a subject that aligns with the duties of a therapist.
Some common options include:
2. Earn a master's degree
The next step to becoming a therapist in Texas is to complete a graduate degree program from an accredited institution. Depending on your desired career path, your master's degree could be in counseling, psychology, social work, marriage and family therapy, or a related field.
According to the Texas Behavioral Health Executive Council, appropriate graduate programs must include 60 graduate semester hours and coursework in areas such as:
Abnormal human behavior

Counseling theories

Counselor ethics

Research

Addictions counseling

Couples, marriage or families

Psychopathology
In order to meet the requirements for Texas LPC licensure, you'll need to be sure your master's program includes a supervised practicum experience or internship. This practicum must consist of 300 or more hours, with at least 100 hours of direct client contact.
3. Complete post-graduate supervision hours
After graduating from your master's program, you'll be required to acquire directed, post-graduate experience in professional counseling under supervision in a work setting. Texas LPC applicants must complete at least 3,000 hours of supervision, with at least 1,500 hours of client contact under the direction of an approved supervisor. This process typically takes 18 –24 months to complete.
4. Pass the licensing exam
The last step to becoming a licensed therapist in Texas is to apply for your LPC license, which involves earning a passing score on the National Counselor Examination for Licensure and Certification (NCE) and the Texas Jurisprudence Exam.
The NCE is administered by the National Board for Certified Counselors and is made up of 200 multiple-choice questions. This exam is designed to assess the knowledge, skills and abilities in effective counseling services. The Texas Jurisprudence Exam is a no-fail assessment conducted online that evaluates familiarity with Texas State Board of Examiners of Professional Counselors' rules.
5. Begin practicing and continuing education
Once you've completed all of the steps outlined above, you are officially licensed to practice as a therapist in Texas. You can now apply all of your training and passion toward a meaningful career helping others.
In order to maintain your Texas LPC status and remain eligible to practice, you'll need to renew your license every two years. This involves paying a renewal fee and completing 24 hours of continuing education during the two-year period.
Take the first step toward becoming a therapist
If you're ready to help fill the gap and become a therapist in Texas, it's time to start planning your path. The Bachelor of Arts (BA) in Psychology at Concordia University Texas can help you build a strong foundation of knowledge to launch a promising career in therapy. You'll be exposed to new ideas and theories on human behavior and experience that can equip you for a therapist career, according to Dr. Monica Yndo, Assistant Professor of Psychology at Concordia.
"Because of our work in and outside of the classroom, our students leave here educated, but they have also developed in their own identity," Dr. Yndo explains. "We've exposed them to new cultures, ideas and perspectives. Our students are leaving the University more well-rounded than they arrived."
Learn more about how Concordia University Texas can help equip and empower you to fulfill your calling as a therapist by visiting our psychology degree page.