Meet our Student Central Team
Our team of academic and financial planners will assist you with: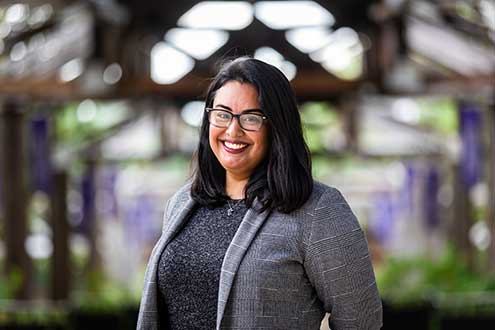 Cindy Melendez, MBA
Director, Student Success
Cindy.Melendez@concordia.edu
512-313-4617
Hi, fellow Tornados! My name is Cindy Melendez, and one of my favorite things about Concordia is the relationships that I get to build with students and employees.
I am the advisor for the Latin American Student Association (LASO) and enjoy watching our talented students participate in everything from plays to sports.
My husband, Matthew, and I are native Californians who were unable to say no to Texas! We have two young boys and a little dog named Keona.
One of our favorite things about Austin is the various outdoor spaces that we can enjoy year-round, despite the heat!
See you on campus soon!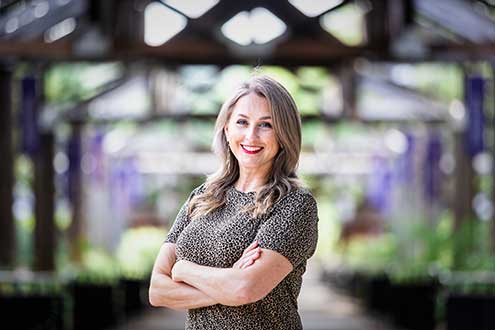 Lara Bailiff
Administrative Coordinator
lara.bailiff@concordia.edu
512-313-4705
Hi y'all! My name is Lara Bailiff and I'm thrilled to be a part of the Concordia University Texas family! I support the Student Central team, the VP of Student Development and Enrollment Management, as well as the AVP of Student Development. Austin is my 18th city to live in and I'm a loyal Green Bay Packers fan. I have 3 kiddos (one of which is already out of the house) & a golden retriever named Sully. I love serving others, assisting students & getting them connected.
Drop by the Student Central office on your way to class and say hi!
Academic Planners
Financial Planners
Gisselle Guajardo

Gisselle Guajardo

Student Financial Planner
gisselle.guajardo@concordia.edu
512-313-4709

Hey, y'all! My name is Gisselle Guajardo, and I'm a financial planner in Student Central. I'm a recent graduate of Concordia University Texas. I was born and raised here in Austin, Texas, and what I love the most about this city is the live music, amazing food, and the hiking trails. My favorite thing about Concordia is that everyone comes together as a family. I am excited to form new relationships with students and colleagues!

Claudia Pequeño

Claudia Pequeño

Student Financial Planner

512-313-4711

Hi, Tornados! My name is Claudia Pequeño, and I'm one of the student financial planners!

I was born in McAllen, Texas, but I spent most of my childhood living in Madrid, Spain. I graduated from Texas A&M University in May 2016 with a degree in International Studies.

I'm very happy to be here at Concordia and to belong to such a wonderful community with such great values. I'm here to help you in any way I can, and I'm grateful to be able to be part of your journey.

I look forward to meeting you!

Carlee Skinner

Carlee Skinner

Assistant Director, MBA
Student Financial Planning
carlee.skinner@concordia.edu
512-313-4685

Hey, y'all! My name is Carlee Jo, I'm so excited to be one of the student financial planners! I graduated with my BBA/MBA from the University of Mary Hardin-Baylor in May of 2018, and I quickly moved to Austin and started working at Concordia. I love working with my students and being a part of a community that truly cares about the personal, spiritual, and professional growth of its students and faculty. Coming from a small, southern, rural town in Texas, my move to Austin has been quite the culture shock, but I'm absolutely loving it! I love hiking and all things nature. I'm definitely a nerd and love reading thrillers and listening to the Crime Junkie podcast. I have a special place in my heart for the fine arts and I geek out over colorful pens. I cannot wait to get to know y'all! Woosh!