CTX-101
CTX 101: Meet Our New Series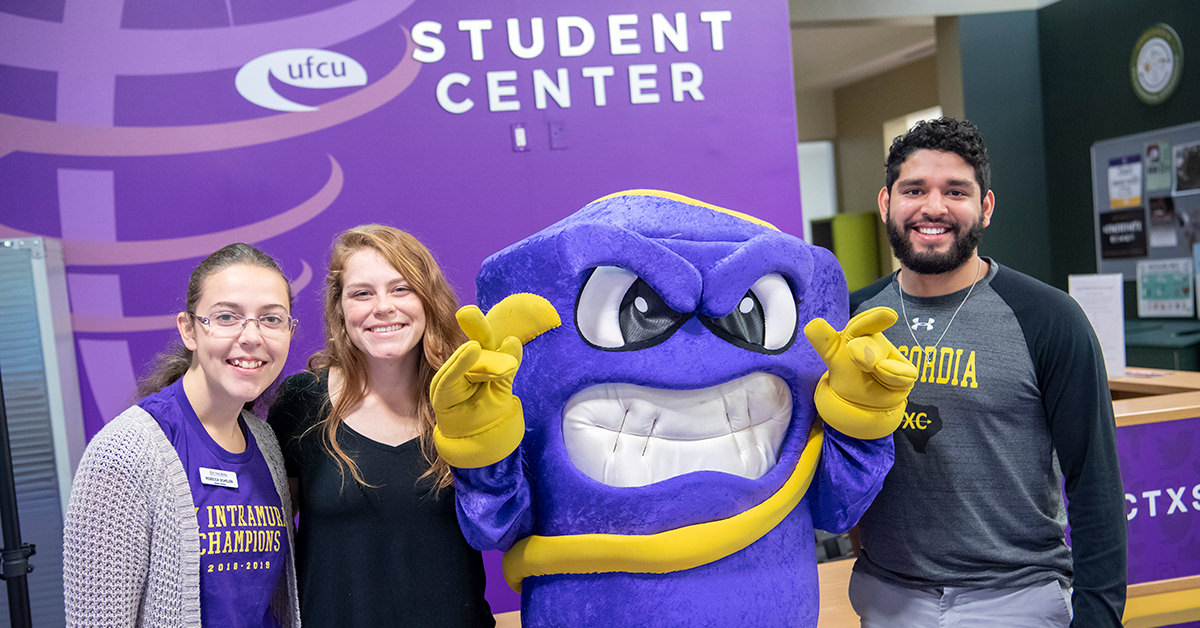 We know that coming to college can be overwhelming for anyone, whether you're a freshman just out of high school or you're returning to school after gaining work experience. That's why we are so excited to launch the new blog series, CTX 101, to share with you important information about being a CTX Tornado.
Through this series, we will explain important programs, decode academic terminology and more!
The most important thing to understand is the vision of the university because it directly impacts your experience as a student. The vision of Concordia University Texas is to be the premier university where the adventure of faith, learning and life-changing experiences leads to meaningful work.
Adventure of Faith
CTX is aligned with the Lutheran Church-Missouri Synod (LCMS) and is a place where Christ is honored, and all are welcome. We offer students an environment in which they can grow in their faith, ask questions and talk with others.
For example, we gather together as a community each weekday during the school year for worship in the Chapel at 10:00 a.m.

Adventure of Learning
At CTX, we offer more than 50 degrees and programs from which you can choose, from business and computer science to theatre and kinesiology.
CTX faculty are dedicated to providing you with a solid foundation of knowledge, and each professor incorporates their industry experience into their classes. You'll learn from people who have real experience and can share valuable insight into what you're studying.
Adventure of Life-Changing Experiences
Because CTX is a small school, you have the opportunity to form strong connections and forge deep friendships. Join one of our 20+ student organizations, participate in intramural sports or get involved with Student Ministry & Missions.
Additionally, faculty and staff are devoted to helping you succeed and build a network of professional connections. Our small class sizes enable professors to get to know you, which means that they are better prepared to help you in your specific area of interest.
Meaningful Work
We believe that vocation is more than just a job or career. It's about our calling by God to serve the neighbor. At CTX, you will learn not only how to excel in your field but also how to use your God-given gifts and abilities to help others.
Read about a CTX alumna who is serving the community of Galveston.
Our goal is to provide you with the tools that will help you succeed and thrive at CTX so that you can take the world by storm!