The Pros and Cons of Online Learning and Online Classes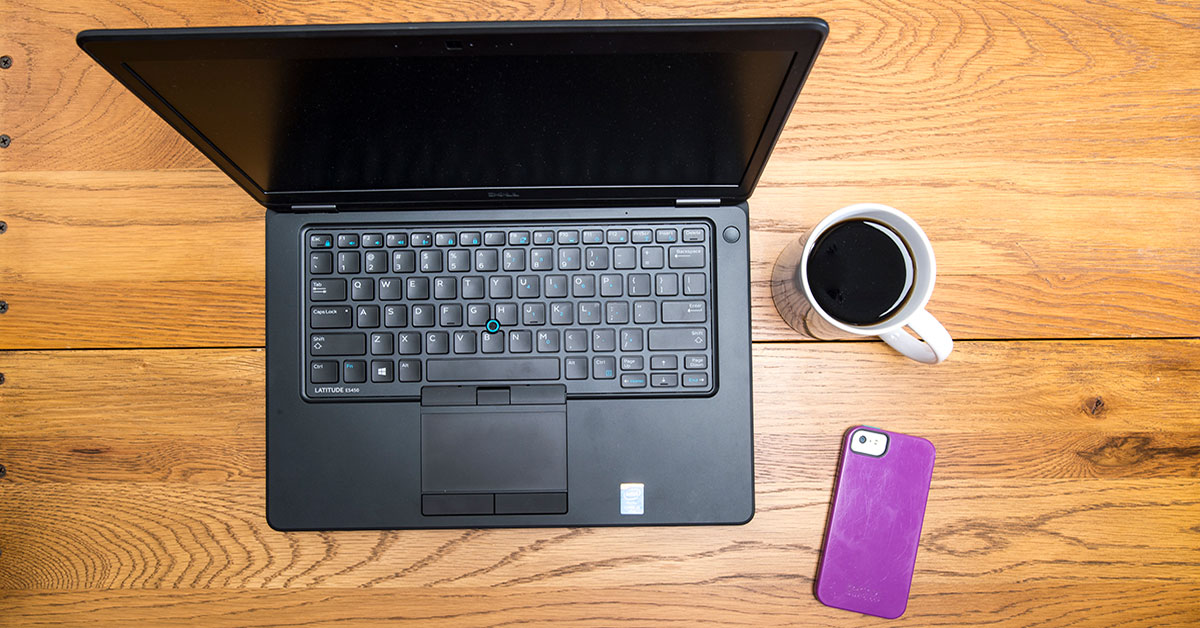 Going to college is a big decision. Whether you're attending a university for the first time or returning to finish your degree, you have to decide between in-person and online learning.
As college campuses reopen, many students have opted to continue their studies online. According to the BestColleges 2021 Online Education Trends Report, 49% of remote learners anticipated enrolling in online courses even after their campuses return to normal operations.
Universities like Concordia University Texas give you the ability to earn a high-quality degree completely online.
We've compiled a list of the top pros and cons of online learning to help you decide if online classes are the best option for you.
The Pros of Online Learning
There are many advantages of online classes that work together to help you develop personally and professionally.
1. Flexibility
Online learning allows you to learn from anywhere. As long as you meet the weekly deadlines, you can complete your assignments in the morning, at night, or any time between.
2. Keep Priorities in Place
With the flexibility that online learning provides, you have more freedom to work your school schedule around the other priorities of your life, including your family, career, and other responsibilities.
3. No Commute
Isn't it frustrating when you're stuck in traffic and have multiple things to do?
One of the major advantages of online learning is that it eliminates the need to commute to campus. With the time you save, you can finish your coursework sooner and allocate more time toward your priorities.
4. Develop Time-Management Skills
When you take online classes, you're responsible for managing your time. With your course load and other responsibilities, you'll need to develop a study routine that's right for you.
You can then apply the time-management skills you refine through online learning to your vocation, improving your efficiency and productivity at work.
5. Choose Your Preferred Learning Style
People learn differently. Some are visual learners, some take copious notes, some need to hear the material to absorb it, and some use a combination of these tactics to retain the material.
Online learning enables you to employ the learning methods that work best for you.
For example, Concordia allows students to download online course content into a variety of file formats, such as ePub (e-book file format), electronic braille, audio, BeeLine Reader (adds color gradient to text to help you read more efficiently), and translated versions.
6. Immediate Accessibility
A primary advantage of online learning is the immediate accessibility students have to faculty, peers, and class documents.
You can instantly reach out to your professors with questions, connect with your peers on a project, and view all of your class documents online. Students who attend in-person classes typically have to wait until the scheduled class times to meet with their groups to work on a project and wait for a professor's office hours to speak with them outside of class.
Every online course at Concordia has a Microsoft Teams channel where students can message faculty and classmates, share files for group work, and schedule meetings.
7. Save on Your Tuition
Typically, online programs have lower tuition costs than in-person programs because you don't have to pay for transportation (e.g., gas, public transportation, etc.), meal plans, and other costs associated with in-person learning.
The courses themselves are often less expensive too. For example, the tuition per credit hour for online undergraduate students at Concordia is about half the cost for in-person undergraduate students.
8. Workplace Preparation
Many organizations are either shifting their employees to virtual work or offering them the opportunity to work remotely, and most organizations are utilizing more and more online tools.
In today's tech-infused world, the experience you can gain working in a virtual format and using online tools (e.g., Blackboard Collaborate, Microsoft Office 365 Suite, and screen capturing, recording, and presenting tools) is one of the greatest advantages of online learning.
"With so many workplaces implementing a blended or fully online format, this preparation puts students at par with the workplace," said Rev. Dr. Gerard Bolling, a fully remote assistant professor of leadership and theology.
9. Access to Academic Support Resources
Most colleges and universities offer students who choose online learning access to the same academic support resources that in-person students enjoy.
At Concordia University Texas, those on campus and online have access to the accommodations provided through services for students with disabilities, such as extra time to take tests.
The Cons of Online Learning
Keep in mind that there are both pros and cons of online learning. While there are advantages of online classes, it's crucial to also consider potential drawbacks and how Concordia University Texas addresses them.
1. Less In-Person Interaction
When learning online, you can see your professors face-to-face virtually, but you don't interact with them in person.
Concordia's Solution:
At Concordia, online classes do not mean less interaction. Because everyone in an online class is required to participate, the discussions are much more engaging. The online environment provides a format for everyone to contribute, from the most introverted to the most extroverted students.
"Online discussions provide 'wait times' for everyone to reflect and think of questions, which creates amazing dialogue," said Dr. Alex Herron, the associate vice president of Digital Operations.
Additionally, Concordia University Texas encourages students who are nearby to visit their professors on campus.
2. You're Limited to Certain Majors
Not every major is eligible for online learning, so the degrees you can choose from are limited. Some programs, especially the disciplines that require hands-on experience, cannot be translated into an online format.
For example, the Music major at Concordia University Texas requires in-person classes. Students need one-on-one interaction with their professors to receive immediate feedback and help with playing an instrument or mastering a solo.
Concordia's Solution:
The University offers online degrees in a wide range of disciplines, and CTX offers all of its graduate programs online (Note: The Concordia Doctor of Education program requires two weeklong residencies on campus.).
3. You're Responsible for Establishing a Routine
Classes on campus require students to meet in person multiple times per week and finish coursework within specific deadlines. These factors work together to create a daily routine for students.
While online learning also has weekly deadlines, students do not have to meet at a specific time each day. As the saying goes, "With more freedom comes more responsibility."
Online students must develop a personal routine to ensure they complete coursework on time while balancing their other priorities.
Concordia's Solution:
The professors for Concordia's online programs make themselves easily accessible and encourage students to attend the optional virtual meetings.
"I always tell my students, 'I don't know how you are unless you tell me,'" Herron explained.
4. Technological Requirements
Students who choose online learning must own a computer and have access to reliable Wi-Fi.
You may have to spend more money on devices, like a faster computer or one with more memory. And since everything you do for online classes is on the computer, you'll likely encounter more technological issues (e.g., connection problems, server errors, etc.).
Concordia's Solution:
To minimize technological obstacles, all of Concordia's online courses are web-based, which means that you need access only to an Internet browser, eliminating the need to download programs to your computer.
The University also gives online students access to the entire Microsoft Office 365 Suite (including Word, PowerPoint, Excel, and Teams) so that you don't have to buy the program. And Concordia's Personal Support Center is available 24/7 via phone, chat, or email to help you with any technological issues.
5. You Might Experience Distractions
With online learning comes the potential for more distractions.
Classrooms minimize distractions and allow professors to see if you're paying attention. When you take online classes, you're responsible for finding a workspace that provides an environment where you can learn effectively.
Concordia's Solution:
Students are welcome to come to campus. Set on 440 beautiful acres in Northwest Austin, there are plenty of quiet places to study, like the CTX Library, an outdoor area, or an empty classroom.
If you find it difficult to concentrate, make sure to let your online professors know. The more they know, the better they can support you.
6. You Have Fewer Networking Opportunities
Students who opt for online learning have great opportunities to network with their peers through discussion boards and other online tools.
However, students who attend classes in person have the opportunity to network with the whole campus community.
Concordia's Solution:
Concordia's career center, Vocation & Professional Development, posts events on Blackboard (the University's online learning platform), allowing online students to see and sign up for in-person and online networking events.
Online Learning at Concordia University Texas
While there are both pros and cons of online learning, Concordia's online classes maximize the advantages of online learning and minimize its drawbacks. Our online learning programs deliver the same impactful experience that in-person students enjoy.
Discover how online learning helped Erika Duarte ('19) advance within her organization.
A Life-Changing Education, 100% Online
The University's undergraduate and graduate online degrees offer you a high-quality accredited education with:
Professors committed to providing engaging online classes.

Comprehensive academic support.

24/7 technical support.

CTX Library e-books and online databases.

A full range of free career services.