Academics
,
Career-Services
,
Online
The Pros and Cons of Online Learning and Online Classes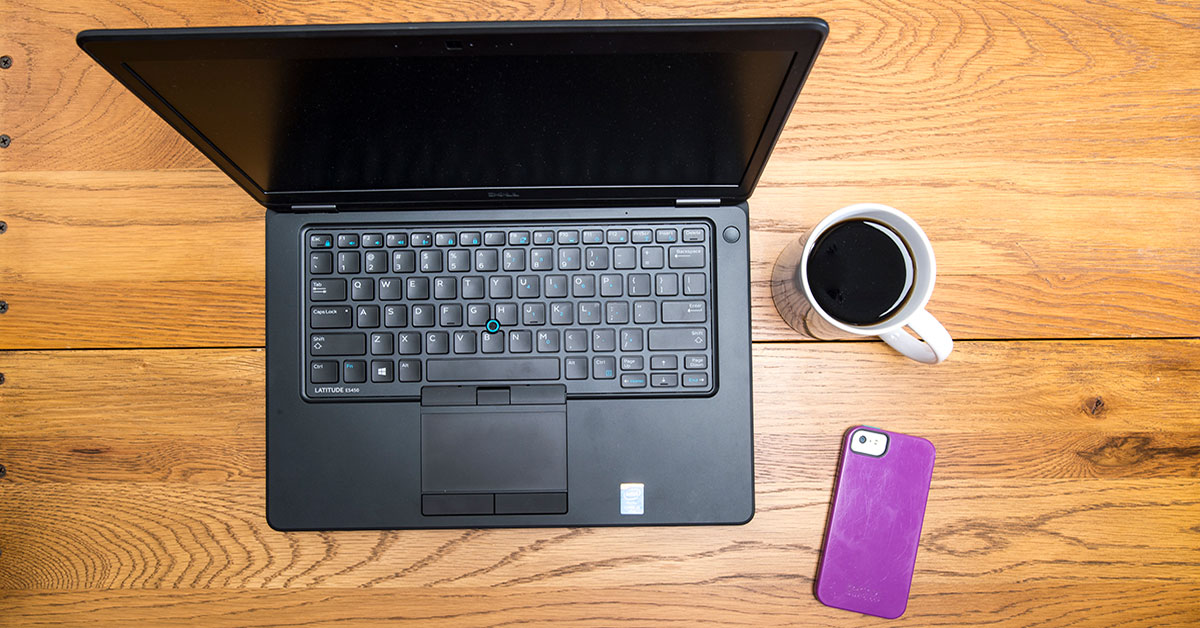 Going to college is a big decision—and it has become more accessible than ever before. Whether you're attending a university for the first time or returning to finish your degree, you have the opportunity to choose online vs. in-person classes.
Extended closures due to the COVID-19 pandemic forced most institutions to migrate to online learning in 2020. Though campuses have reopened, many students are opting to continue their studies online. According to the BestColleges 2022 Online Education Trends Report, 60 percent of remote learners are choosing to enroll in online courses regardless of whether their campuses maintain normal operations.
Upon reviewing the advantages of online education, it's easy to see why. Universities like Concordia University Texas (CTX) give you the ability to earn a high-quality degree completely online, without sacrificing the student support services you've come to expect from in-person learning.
Still, you'll have to weigh the pros and cons of online learning for yourself to determine if it's the best decision for you. Keep reading to learn about some important considerations.
The Pros of Online Learning
When you partner with a university that is well-versed in serving online students, you'll have the opportunity to develop personally and professionally in a format that works in tandem with the responsibilities of your busy life. Consider the following benefits to online learning:
1. Flexibility
Online programs like the ones at CTX are designed to allow busy students to continue their education without interrupting personal commitments outside of school. Accessible from almost anywhere, as long as you have internet access and can commit to meeting weekly deadlines, you'll be able to complete your assignments in the morning, at night, or any time between.
2. Balance
The flexibility that online learning provides is key if you're balancing multiple responsibilities at once. Today's students don't necessarily have the ability to drop everything when pursuing their degree. The freedom to complete your school schedule around the other priorities in your life can help you maintain much-needed balance as you tend to family and work needs in addition to advancing your education.
3. No Commute
The fuller your plate gets, the more you find yourself doing the mental gymnastics required to ensure you make it to each appointment, meeting, class, sporting event, or recital on time. Factoring in the commute needed to get from place to place only adds to the endless cycle of "busyness." One of the major advantages of online learning is that it eliminates the need to commute to campus. With the time you save, you can finish your coursework sooner and allocate more time toward the other priorities in your life.
4. Strong Time-Management Skills
One primary difference of online vs. in person classes is that online students are responsible for managing their time. You may be provided with a list of due dates for assignments, asynchronous class discussions, quizzes, and exams. It will be up to you to ensure you keep up with the course load and hit those deadlines.
As an online student, you'll need to develop a study routine that's right for you. This will help provide you with a strong sense of independence and initiative, while developing and refining your time management skills—all of which can be directly applied to your career, improving your efficiency and productivity at work.
5. Options for every Learning Style
People learn differently. Some are visual learners, while others are avid note-takers. There are also individuals who need to hear the material to absorb it. And for many, some combination of all three is needed to retain the material. One of the undeniable advantages of online learning is that it enables you to employ the learning methods that work best for you.
At CTX, for example, students have the option to download online course content into a variety of file formats, such as ePub (e-book file format), electronic braille, audio, BeeLine Reader (which adds color gradient to text to help you read more efficiently), and translated versions. Online learners have the unique benefit of tailoring their experience to fit their needs.
6. Immediate Accessibility
Another pro of online learning is the immediate accessibility students have to their faculty, peers, and class documents. While those taking on-campus classes are typically regulated to specific class times and office hours, online students at CTX can instantly reach out to their professors with questions, connect with their peers on a project, and view all of their class documents online.
Each of our online classes has a Microsoft Teams channel where students can message faculty and classmates, share files for group work, and schedule meetings.
7. Increased Affordability
Typically, online programs have lower tuition costs than in-person programs. This is due to a number of different factors. For starters, because you don't have to pay for transportation (e.g., gas, public transportation, etc.), meal plans, and other costs often associated with in-person learning, you're likely to experience fewer out-of-pocket costs.
Some institutions offer a lower price-per-credit for online courses, as well. For example, the tuition per credit hour for online undergraduate students at CTX is about half the cost for in-person undergraduate students.
8. Access to Academic Support Resources
One element that often keeps people from enrolling in online programs is the preconceived notion that you'll be largely left to fend for yourself as an online student. This couldn't be further from the truth for online students at CTX.
It's important to seek out an institution that offers the same quality of comprehensive student support services to online learners as it does to those attending courses onsite. At CTX, online students have access to the same robust suite of supportive resources. Some examples include tutoring opportunities, counseling services, technology help, assistance with financial aid, and accommodations for students with disabilities, such as extra time to take tests.
The Cons of Online Learning
While the benefits are clearly numerous, it's helpful to keep in mind that there are both pros and cons of online learning, depending on what you're looking for in your education. In examining some of the potential drawbacks, consider how the online programs at Concordia University Texas address them.
1. Less In-Person Interaction
When learning online, you can see your professors face-to-face virtually, but you don't typically interact with them in person. Some wonder if this could act as a barrier to high-quality, interactive education.
The CTX solution:
Our online classes do not require students to sacrifice that important element of person-to-person interaction. Because everyone in an online class is required to participate, the discussions actually become much more engaging. The online environment provides a format for everyone to contribute, from the most introverted to the most extroverted students.
Many find this to be a distinct advantage, as it allows them to sort through their thoughts before engaging in the group discussion. "Online discussions provide 'wait times' for everyone to reflect and think of questions, which creates amazing dialogue," says Dr. Alex Herron, the associate vice president of digital operations at CTX.
2. You're Limited to Certain Majors
Not every major is eligible for online learning, so the degrees you can choose from are limited. Some programs, especially the disciplines that require hands-on experience, simply cannot be translated into an online format.
For example, the Music major at CTX requires in-person classes. Students need one-on-one interaction with their professors to receive immediate feedback and help with playing an instrument or mastering a solo.
The CTX solution:
While not all programs can be offered online, the University does offer online degrees in a wide range of disciplines. Additionally, CTX offers all its graduate programs online—although in some cases, a brief on-campus residency may be required.
3. Increased Autonomy
Classes on campus require students to meet in person multiple times per week and finish coursework within specific deadlines. These factors work together to create a daily routine for students. While online learning also has regular deadlines, students aren't held to the same regimented course schedule that requires them to meet at a specific time each day.
As highlighted above, this flexibility affords some undeniable perks. But it's also true that with more freedom comes more responsibility. Online students must develop a personal routine to ensure they complete coursework on time while balancing their other priorities.
The CTX solution:
The professors in CTX online programs make themselves easily accessible and encourage students to attend optional virtual meetings. Regular check-ins of this nature help faculty gain a clearer understanding of whether their students might be struggling. "I always tell my students, 'I don't know how you are doing unless you tell me,'" Dr. Herron explains.
4. Technological Requirements
Success as an online student is dependent on access to a computer and reliable internet. Some students find they have to spend more money on devices, like a faster computer or one with more memory. And since everything you do for online classes is on the computer, you'll likely encounter more technological issues that may be difficult to overcome from afar (e.g., connection problems, server errors, etc.).
The CTX solution:
To minimize technological obstacles, all of our online courses are web-based. This means all you'll need is access to an internet browser, eliminating any requirement to download various programs and/or applications to your computer.
The University also gives online students access to the entire Microsoft Office 365 Suite (including Word, PowerPoint, Excel, and Teams) so that you don't have to purchase the programs independently. Finally, for any issues that do arise, the Personal Support Center is available 24/7 via phone, chat, or email to help students with technological issues.
5. You Might Experience Distractions
Physical classrooms help to minimize distractions and allow professors to see if you're paying attention. When you take online classes, you're responsible for finding a workspace that provides an environment where you can learn effectively and without unnecessary interruption.
The CTX solution:
Online students who live locally are always welcome to come to campus. Set on 440 beautiful acres in Northwest Austin, there are plenty of quiet places to study, such as the CTX Library, outdoor areas, or empty classrooms.
If you do find it difficult to concentrate, make sure to let your online professors know. The more they know, the better they can support you.
6. Fewer Networking Opportunities
Students taking virtual classes have plenty of chances to connect with their peers through discussion boards and other online tools. But one of the obvious cons of online learning is that it doesn't provide as many opportunities to network with the entire campus community.
The CTX solution:
Our Career Services Center, regularly posts events on Blackboard (the University's online learning platform), allowing online students to see and sign up for both in-person and online networking events.
Experience the best of online learning at Concordia University Texas
While there are both pros and cons of online learning, the online classes at CTX maximize the advantages while providing innovative solutions for any potential challenges. Our online learning programs deliver the same impactful experience that in-person students enjoy.