The magazine of Concordia University Texas is published by University Communications and is provided free of charge to all alumni and friends.
It includes campus news updates, feature stories, faculty news and profiles, alumni updates and profiles, upcoming events, and more.
We want to hear from you! Let us know your thoughts about the latest issue, send story ideas and suggestions, or request a copy of the magazine by contacting communications@concordia.edu.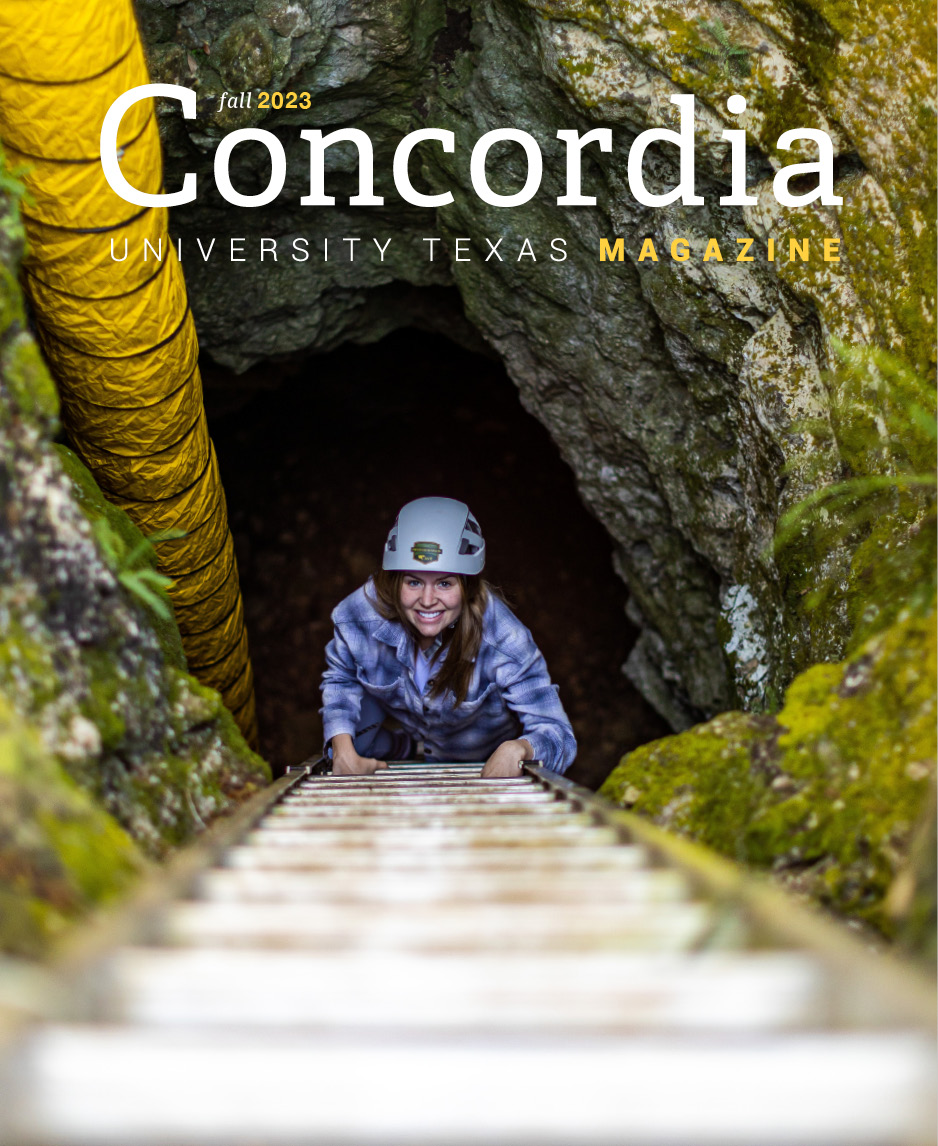 Fall 2023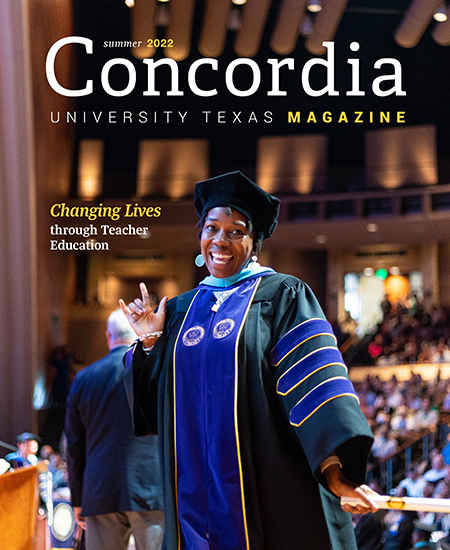 Summer 2022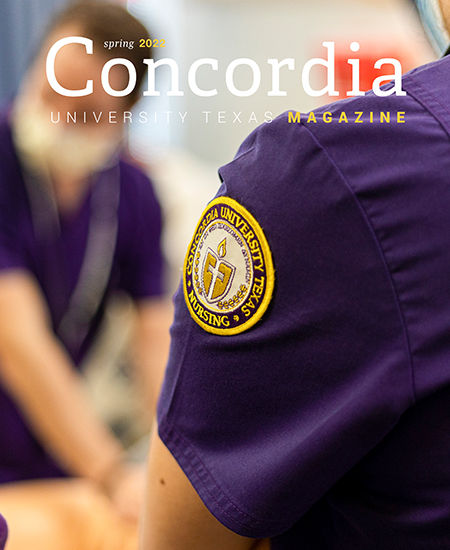 Spring 2022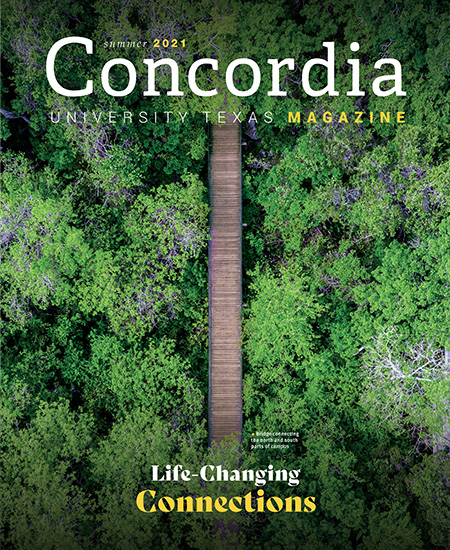 Summer 2021
Past issues of Concordia University Texas Magazine