Discover your gifts by studying Music at Concordia University Texas.
Whether you've studied music all your life or recently developed a musical interest, Concordia's Music Department has a place for you. Our program features small class sizes that allow you to receive customized instruction to grow your musical skills. You can also participate in ensembles that perform on campus, throughout Texas, and across the country. In study, rehearsal, and performance, you'll have an opportunity to build community with others who share the same passion for music.
Multiple Areas of Study
---
Join an Ensemble
---
Performance Experience
---
Customize your Education
Students can specialize in one of the following areas:
Music Education

equips students to teach in choir, band, orchestra, and elementary music programs

(with optional EC-12 All-Level Music certification)

Music Ministry equips students to serve as professional church musicians with an emphasis in organ, piano, guitar, and voice.

Applied Music Majors can specialize in a number of academic musical areas, including theory and composition, pedagogy, and performance
A Music Program Preparing You For Your Future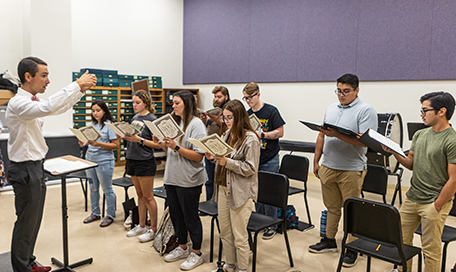 Learn and Lead
Music majors often lead small and large groups of students in ensembles, as conductors or worship leaders, and in many other capacities.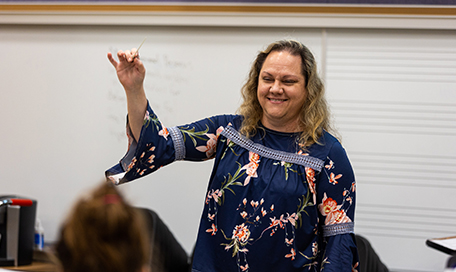 Learn from Industry Professionals
Located in Austin, the live music capital of the world, Concordia collaborates with local and national musicians allowing students to learn from professionals.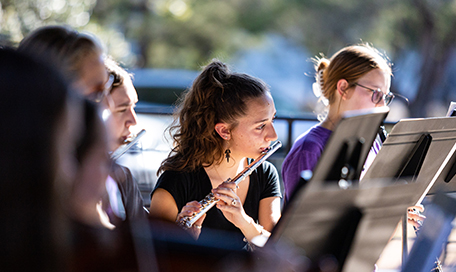 Join an Ensemble, Gain Experience
Students can join ensembles that perform on campus and throughout the community.
Performance Experience
Musicians gain applied experience in on and off-campus performance opportunities, including chapel services, recitals, concerts, and tours.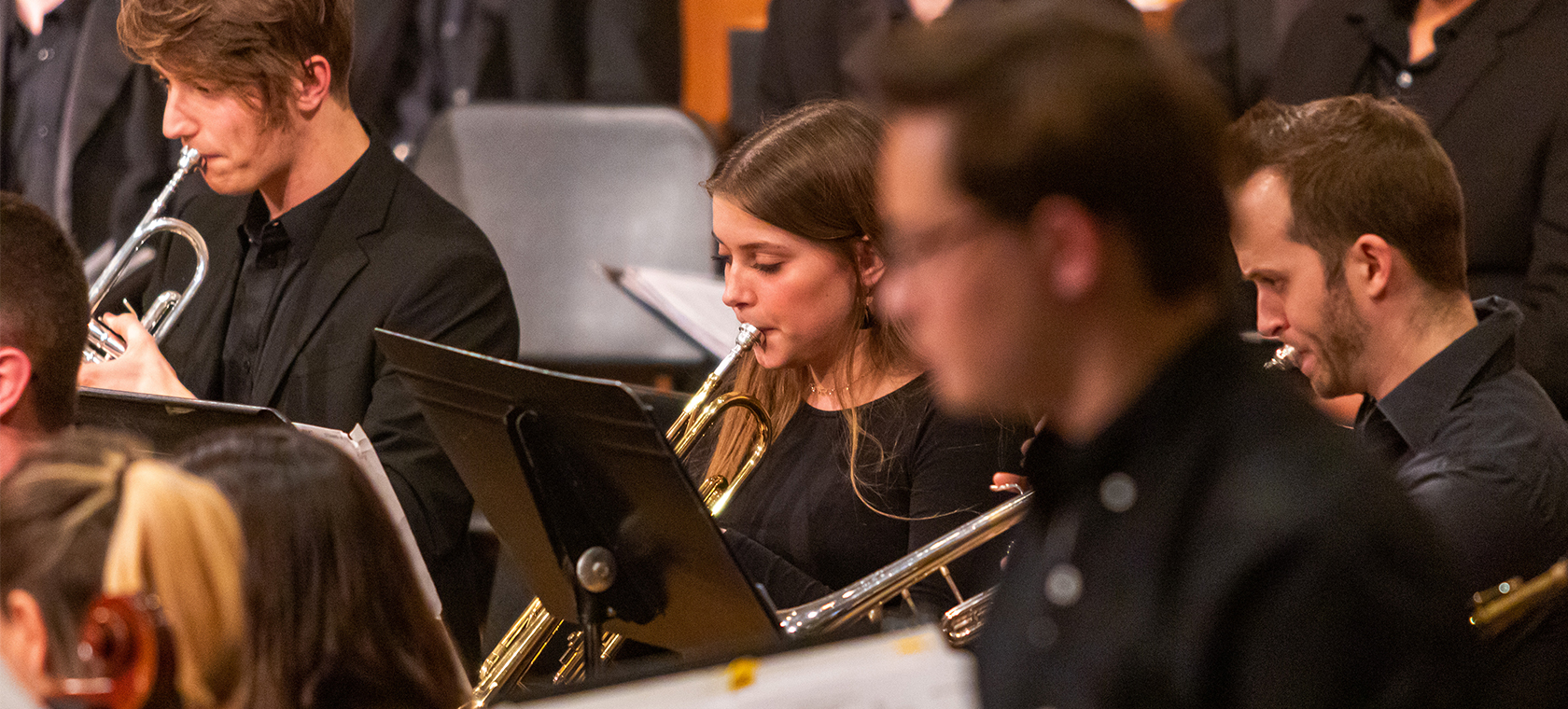 Faculty Connections
Concordia's music faculty connects students with the vibrant Austin music community.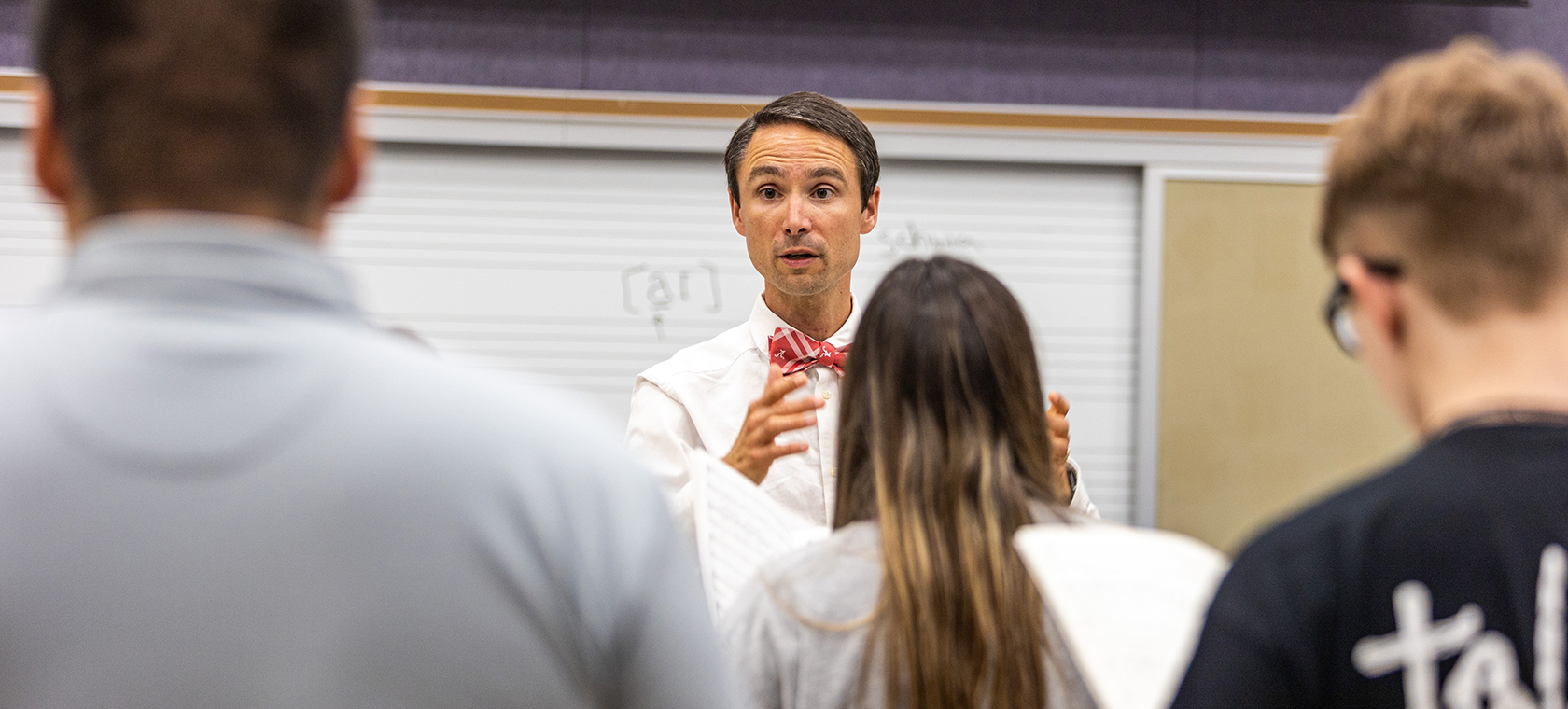 Small Classes, Many Music opportunities
Small class sizes translate into more flexibility in learning a wide range of musical styles giving students exposure to more career paths.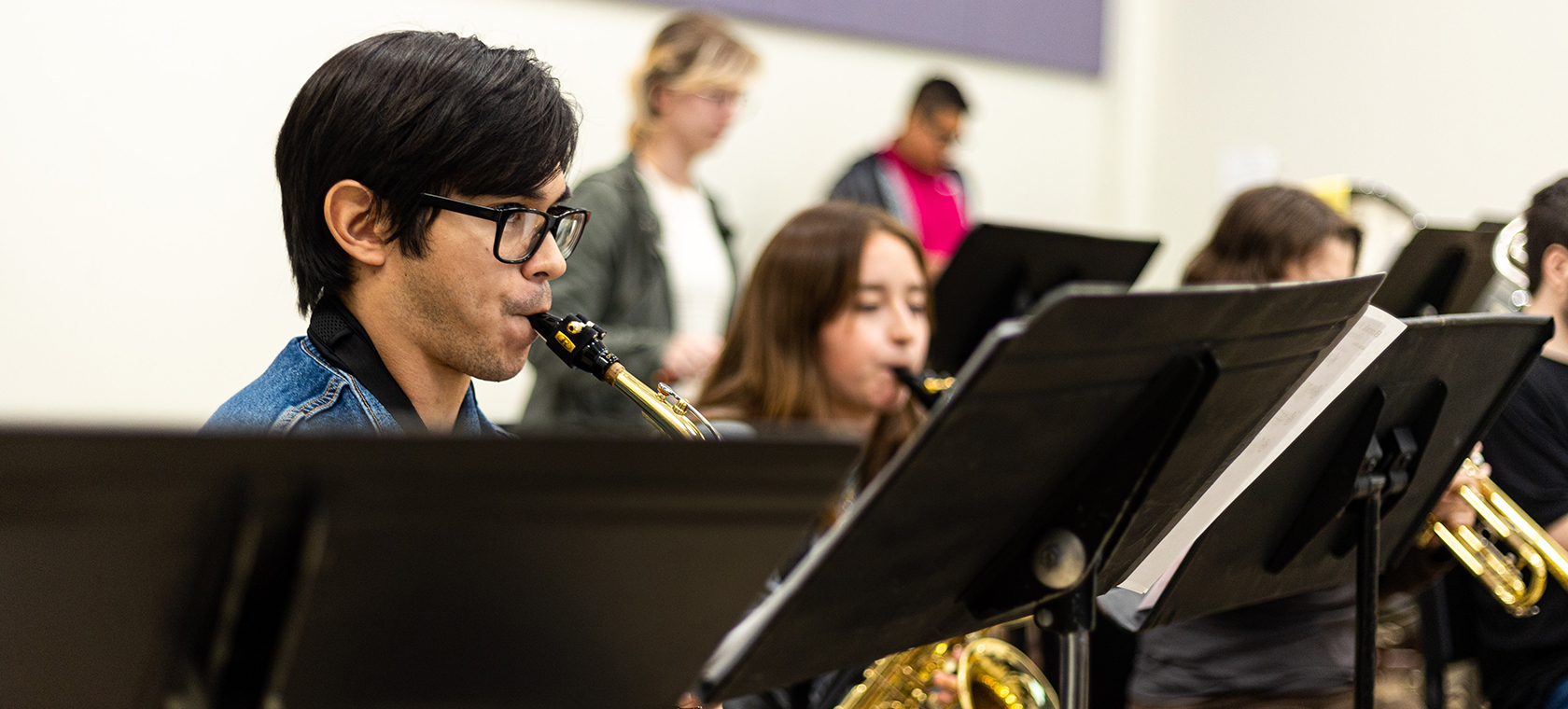 Career Outcomes
Music Educator

Music Ministry

Private Music Instructor

Performer

Song Writer/Composer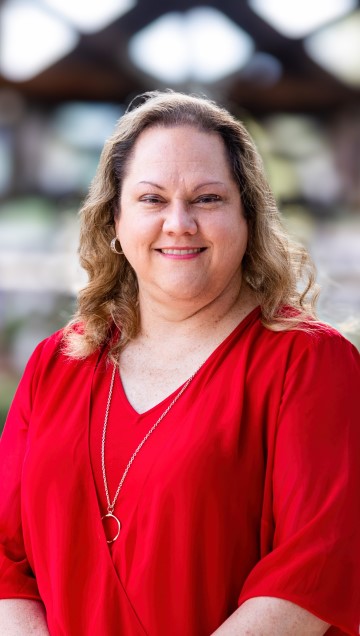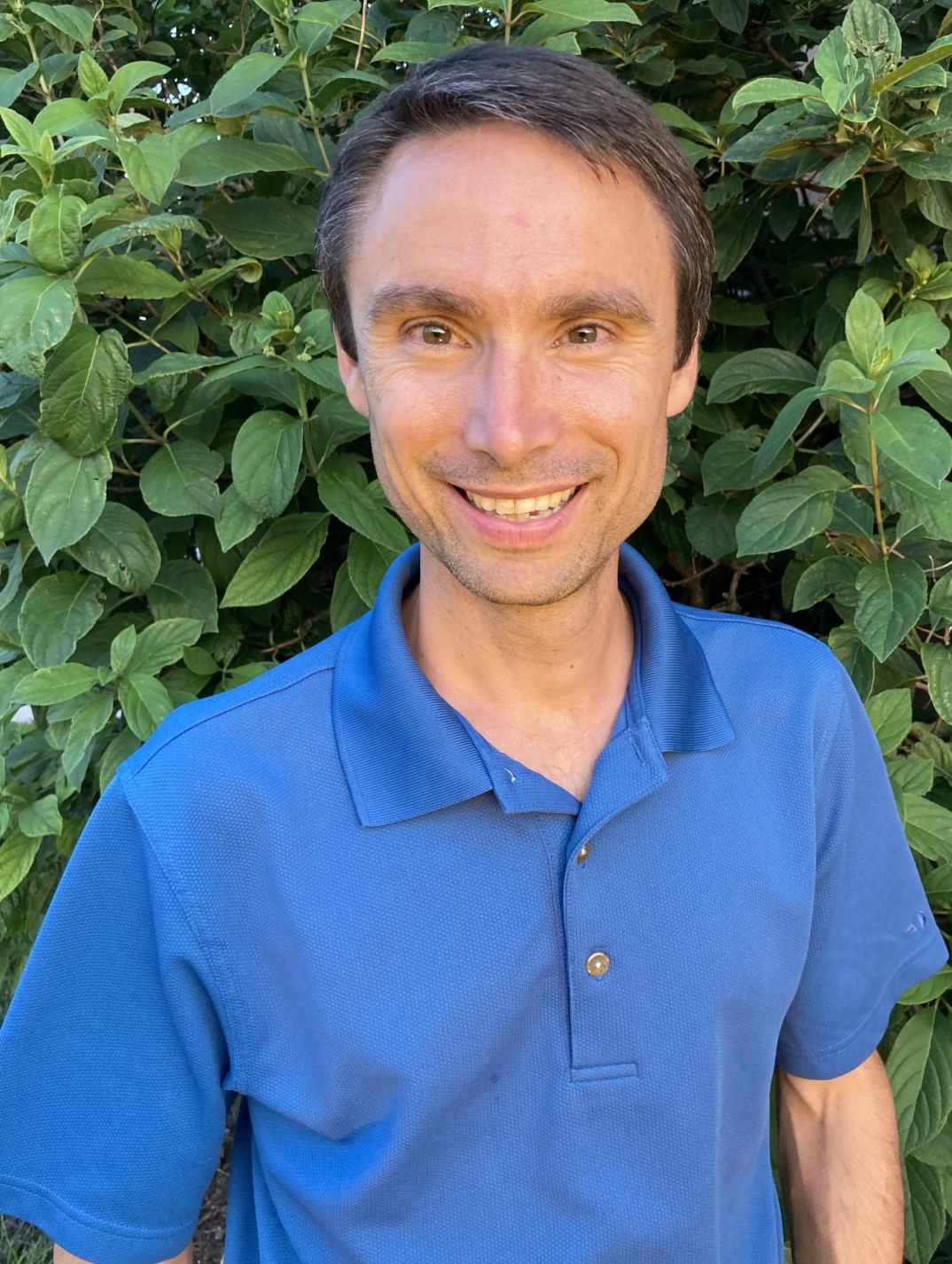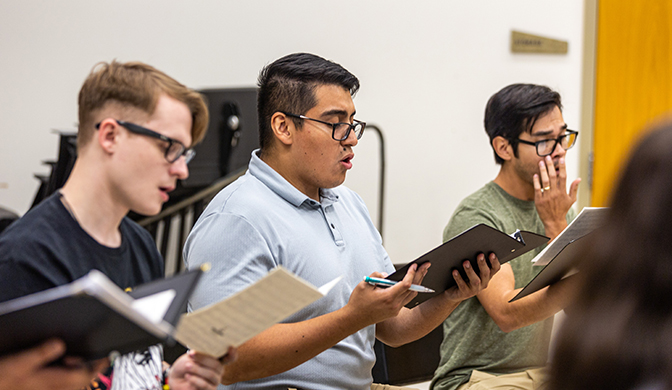 University Singers
The University Singers at Concordia University Texas is an auditioned ensemble that studies and performs a wide range of literature with a distinct blend of artistry and ministry. The University Singers perform throughout the year in campus events and regional concerts. The choir serves our greater church community in annual tours, sharing the love of Christ through their musical offerings to schools and churches around the country.
Membership in the University Choir is open to all students regardless of major. Auditions are required and occur at the beginning of each fall and spring semester.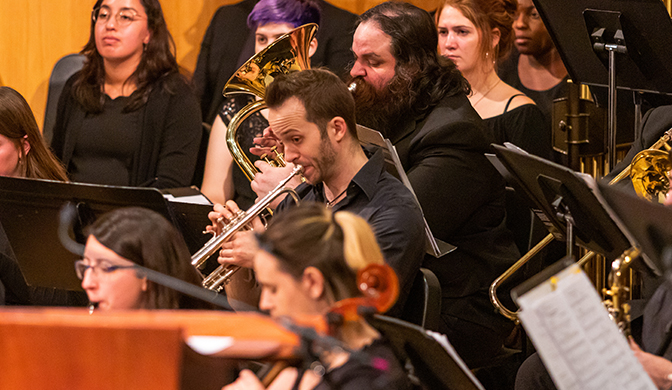 Symphonic Winds
The Symphonic Winds is an auditioned ensemble open to any Concordia student at the university who has prior experience playing a woodwind, brass, percussion or string instrument. The ensemble performs a wide range of literature from marches and standard concert band literature to transcriptions, popular music and hymn settings. The ensemble performs regularly throughout the semester in campus events and regional concerts. The ensemble tours annually, performing across the country for churches, schools, and concerts.
Membership in the Concordia Symphonic Winds is open to all students regardless of major. Auditions are required and occur at the beginning of each fall and spring semester.


FAQ
Why study Music at Concordia?

All our music majors gain applied experience in both on- and off-campus opportunities. Our faculty are connected to the vibrant music scene in Austin, and help students network, learn current best practices and find internships and employment. In a small program, you will learn many styles of music in many ways!

What will I learn?

You'll gain experience in understanding:

Music theory, history, acoustics and audio theory, conducting, and other tools of professional musicians.
Repertoire and technique pertaining to your primary instrument of study.
How professional music careers work, from department budgets to how to run a private studio.
Ensemble leadership and how to organize groups of people.

What performance opportunities are available?

The Music Department maintains an active performance schedule. You'll especially enjoy our annual Lessons and Carols concert, along with our many other performances throughout the year.
Our ensembles plan to tour annually. We also participate in worship on campus and in area congregations on Sunday mornings. Small ensembles are a regular part of the campus chapel schedule.
Students taking private lessons are invited to perform on student recitals and master classes, which are scheduled throughout the year.

What is the Department of Music's motivation?

The Music Department seeks to develop effective leaders for churches and schools. Students in any major may benefit from private lessons to develop personal performance skills.

The University is served by its music students and faculty in a number of ways. Performing groups and individuals provide music for a variety of services and celebrations each semester, from the opening service through Baccalaureate and Commencement. Family Weekend and other special gatherings require a variety of musical forces.

Performing groups go out on select Sunday mornings, carrying the message of Christ's love and reflecting the blessings which He has showered upon Concordia. The face-to-face contact in congregations on Sundays, in concert performances, and on tour serves to introduce Concordia to a wide audience.