The Life-Changing Work of Concordia University Texas Alumni, Part III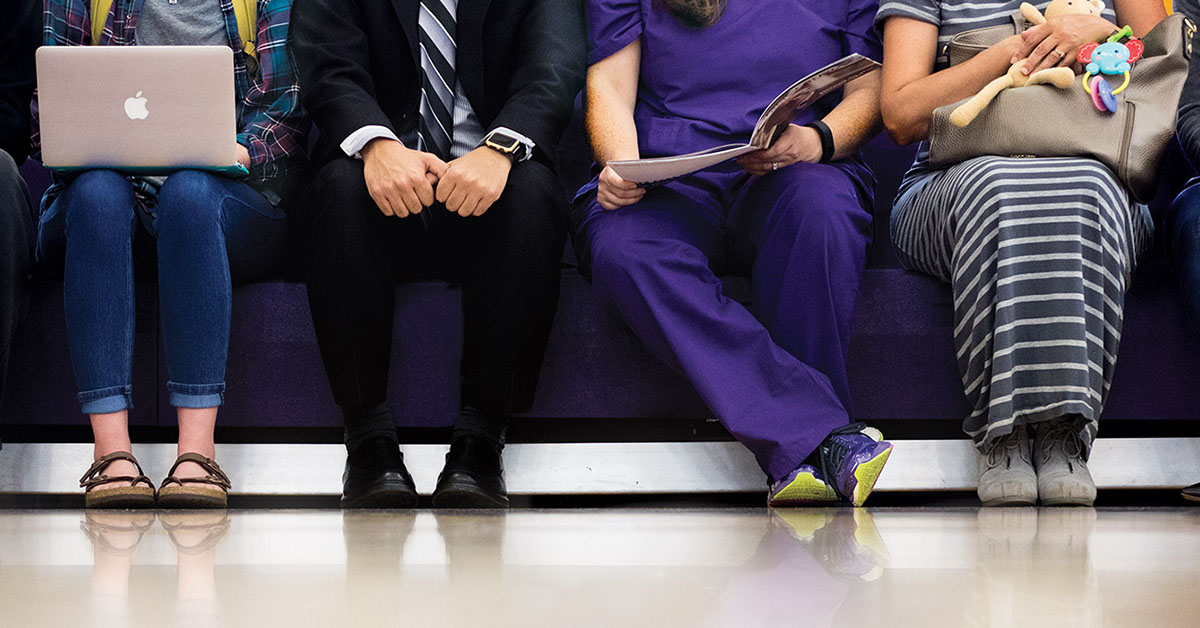 Training
Looking to advance within her career, Erika Duarte earned a Bachelor of Arts (BA) in Business from Concordia University Texas in December 2019.
Initially intimidated about being a fully online student while working full time, Duarte found the support she needed at CTX. "There's a lot of support and resources available to online students," she explained. "Anything I needed, it was there for me."
Duarte's favorite thing about CTX was that she was able to maintain her Christian faith while learning how to succeed in business.
Beginning as a receptionist at Aspire Allergy & Sinus, Duarte began to climb ranks while working on her degree. "I think Concordia had a lot to do with it," she said. "I wanted to learn more to make myself as valuable as possible."
Her CTX education granted Duarte access to new opportunities. She began taking on more responsibilities and assumed new roles, including as a prescription processing department tech, lead and then manager. The CEO then connected her with a position in the accounting office.
Near Duarte's graduation, Aspire Allergy created a new position for her as the integration systems manager. In this role, she travels to the organization's different offices to train people. Leveraging her CTX degree and inter-departmental experience, she provides staff with an overview of the work culture and environment and explains what's expected of them.
Helping New CTX Students
Markell Irvin graduated from Concordia with a BA in Communication in 2020 and is the first member of his family to earn a degree. Hailing from the small town of Thrall, Texas, Irvin's transition from high school to CTX was tough.
However, Irvin got involved on campus his freshman year, which connected him with new friends and opportunities. As a freshman, he joined a weekly Bible study and the Developing Scholars program, which Irvin credits as helping guide him through his first year of college.
During his time at CTX, Irvin competed for Concordia's men's tennis team, led student organizations, was inducted into the National Communication Association's honor society, Lambda Pi Eta, and thrived in his studies with the support of his Communication professors.
Irvin is now leveraging his experiences with CTX to help students join the Concordia University Texas family as an admissions counselor. Supporting applicants throughout the entire process — from initial interest to registering for their first semester of classes — Irvin provides new CTX students and their families with an exemplary welcoming experience.
Learning for Her Students
Dr. Marianne Rader is a three-time graduate of Concordia, earning her bachelor's, master's and doctoral degrees at CTX.
Rader has taught at Concordia High School, a private Christian school affiliated with The Lutheran Church-Missouri Synod, for 14 years. She decided to earn her Doctor of Education to better serve her students.
"I love being a student, and I love learning," she said. "But the bigger reason I earned my EdD is that I teach in a very small Lutheran high school, and because of our size, we are limited in staff. I want our kids to have the very best education; I think they deserve that. I had it within my power to meet that need, and I felt a responsibility to become as educated as I could for our students."
She crossed the stage as a member of Concordia's first graduating class of EdD students in December 2019, fulfilling the commitment she made to herself to honor her father's legacy. Utilizing her experience and the knowledge she developed through Concordia's EdD program, Rader now serves part time as a teacher and part time as the assistant principal.

Management & Litigating Circumstances
Michael and Torri Sherlin earned their BAs from Concordia in 2011 and 2012, respectively, and have made an impact on San Diego, Calif.
After getting married, the Sherlins moved to San Diego, where Michael launched his career as a channel development manager for a solar energy company and Torri began working on her Juris Doctor (JD) at the University of San Diego.
After joining a telematics company and serving as a senior channel partner for four-and-a-half years, Michael joined Zego as the director of channel management. The company handles payment processing, resident billing and utility management for property management companies, which collectively serve nearly 12 million residents.
Graduating with her JD in 2016, Torri joined the law firm Baron & Budds in 2018. She is part of the Environmental Litigation Group, which has resolved more than $1.385 billion for public entities in wildfire claims over the past two years. Torri was recently named one of the 2020 California Lawyer Attorneys of the Year (CLAY) by the Daily Journal.
Civilian & Soldier
Brigadier General Charles Shoening is a graduate of CTX and has served the civilian and military sectors for more than 30 years.
Beginning at the University of Texas at Austin, Schoening and his wife, Kay, got married and started their family. He left school for a role at Austin Water Utility and also joined the Army National Guard to supplement his income. During officer candidate school and an army engineer officer basic course, he was encouraged to complete his undergraduate degree.
Schoening chose to earn a degree in Environmental Science from Concordia University Texas because of the University's options for full-time working adults and Concordia's emphasis on Christian faith.
"Concordia provided the foundation I needed to be successful in my other pursuits," he said. "There is something about a Christian education that makes you a more empathetic participant in society and business. It provided me with a great perspective to build a more collaborative leadership style." He also went on to earn two master's degrees.
His civilian and military careers have provided Schoening with unique opportunities. He served Austin Water Utility for 23 years, where he became the capital program manager. He now works for ARCADIS, a private engineering consulting firm, as vice president and principal-in-charge for Central and South Texas.
Initially, Schoening's military career required him to serve intermittently. After September 11, 2001, however, everything changed. Since then, he has spent nearly as much time on active duty as he has in his civilian career, participating in six tours (two in Washington, D.C., and four in the Middle East. One benefit of touring in the Middle East is that Schoening got to see many biblical sites, including Mount Nebo, where Moses revealed the Promised Land to the Israelites.
Books Within Reach
Sara Smart is a 2011 alumna of Concordia, graduating with her BA in Interdisciplinary Studies.
Originally planning to become a chef, Smart decided that she wanted to help children, so she changed her career plans to become a teacher. Upon graduation, Smart joined Parker Elementary School in Galveston, Texas, as a third grade teacher.
She posted a request for donation of books on Facebook to give to her class. Met with overwhelming support from the community, Smart's idea transformed into Books Within Reach, a nonprofit that provides local children from low-income families with access to brand-new books.
Smart and her team have installed multiple bookshelves in the Galveston area, filling them with books donated by the community and hosting celebrations when a new bookcase is installed. Each new bookcase installed is one more valuable effort toward improving literacy and inspiring an enjoyment of reading in children.