The Life-Changing Work of Concordia University Texas Alumni, Part II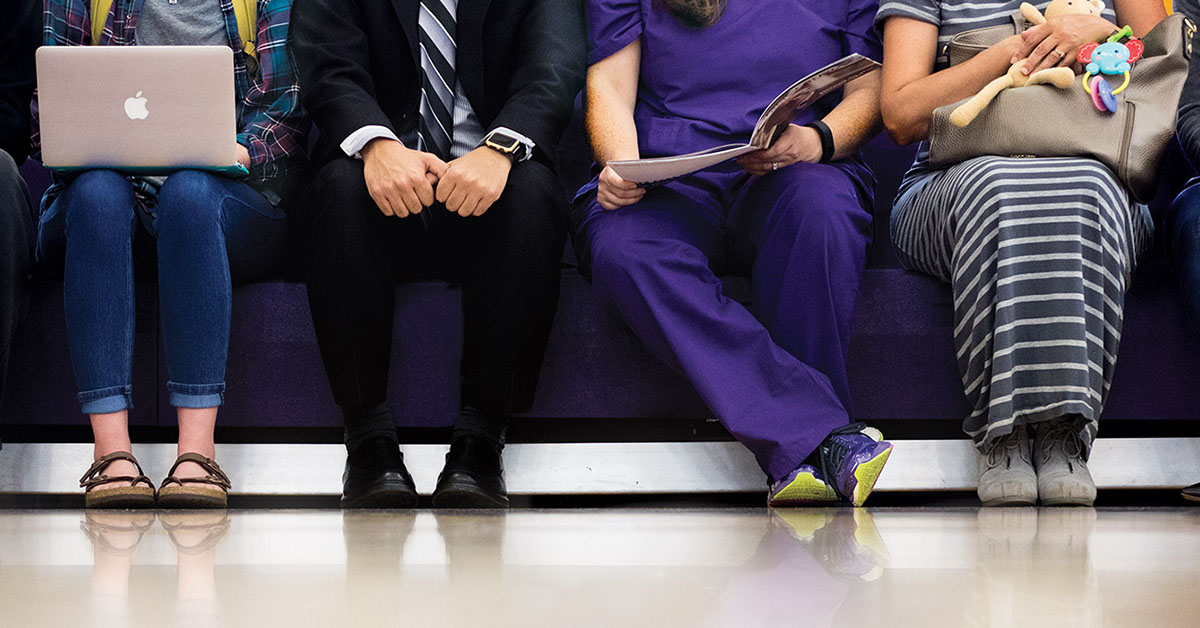 Concordia University Texas prepares students for life-changing work.
Here is a collection of stories that show the impact Concordia University Texas alumni make through their life-changing work.
Nursing on the Front Line
Chelsea Oheim earned her Bachelor of Science in Nursing from Concordia in 2014. She went on to earn a master's degree and her nursing practitioner certification (NP), which she completed in December 2018.
"The CTX Nursing professors were top-notch," she explained. "They taught us what nursing is truly like, so we felt prepared when we entered the workforce. They inspired us to treat every patient we encounter with respect and dignity."
Oheim now serves on the front line as an NP at a COVID-19 triage center. She assesses patients who have symptoms of a viral illness to determine whether or not they could have COVID and treats their illnesses accordingly.
Amid the pandemic, Oheim has found strength in the Lord. "I have found hope and comfort in knowing that God is with me, what's happening in the world is not a surprise to Him, and He promises to work all things for our good," she said.
Writing for the Glory of God
Annette Parkhurst was initially hesitant to embrace her God-given calling to teach. Beginning as a long-term substitute high school teacher, Parkhurst's positive impact on her students was evident as they gave her a standing ovation when she told them she was going to become a fully certified teacher. In 2007, Parkhurst graduated with her Master of Education (MEd) from Concordia.
In addition to teaching high school, Parkhurst is a published author. "The Legend of Theodore E. Bear" was published in 2019. The book is a children's story about God working with Teddy, a 500-year-old teddy bear, to create a new teddy bear for children.
Inspired by Proverbs 8:30-31, the book focuses on the loving nature and character of God.
"God has always been there," Parkhurst said. "In a lot of ways, this is the reality of my relationship with God."
The book is great for both children and parents, and it opens the discussion between parents and children of Who God is.
Leading in Leander
Madilynn Pogue graduated from Concordia in 2017 with a Bachelor of Arts (BA) in Middle School Curriculum, specializing in science.
Completing her student teaching at a private Lutheran school, Pogue planned to enter private Lutheran education. However, her initial plans changed at CTX.
"God opened up new doors in making me realize that His children in public schools also need teachers who care for them and are willing to invest in them," Pogue said.
After graduating from CTX, Pogue joined Stiles Middle School in Leander ISD as a science teacher.
In addition to assuming administrative leadership roles, Pogue has had many opportunities to share her faith in Christ with her students and coworkers.
"It's neat how God creates opportunities for me to have those conversations," she said. "I speak in light of what God is doing in my life and theirs."
[photo]


Protecting America Abroad
Retired U.S. Navy Cmdr. Tom Smith's 21-year military career took him and his wife, Joanna Young, around the world. The CTX alumni have lived in the United States, Bahrain, London, Italy and Belgium.
In 1995, Tom graduated from Concordia with a degree in History and Communications, and Joanna graduated from CTX in 1997 with a degree in Environmental Science.
While Tom was in Officer Candidate School and Joanna was working for a government contractor, Tom received his first deployment in 1999.
Tom served in multiple operations, including Operations Southern Watch, Enduring Freedom, Iraqi Freedom and New Dawn. He held many roles in intelligence, including director of the Chief of Naval Operations-Intelligence Plot at the Pentagon and as leader of 45 personnel to produce intelligence analysis in support of all U.S. Navy Operations in Europe and Africa.
In 2017, Tom was assigned to serve as the Chief of Joint Intelligence, Surveillance and Reconnaissance at NATO in Brussels, Belgium. Retiring on July 1, 2020, Tom and Joanna will remain in Brussels while Tom serves as a senior civilian analyst for NATO.
Supporting Children
Receiving her Director of Christian Education (DCE) degree from Concordia in 2018, Jessi Sternat serves children in the state of Texas as a Child Protective Services (CPS) worker.
During a CTX mission trip to Cambodia working with street children, Sternat's heart was forever changed. God called her to serve the children in rural areas of Austin.
As a CPS worker, Sternat faces challenging situations every day, but she credits Concordia with preparing her with the knowledge and skills she needs to face them.
Sternat is responsible for maintaining good working relationships between children, families, law enforcement officials, judicial officials and other community resources.
"I am able to maintain these relationships daily because of the core values Concordia University taught me," she explained. "Abuse and neglect are huge problems that affect the lives of tens of thousands of children in Texas each year. I am lucky enough to be one of the thousands of CPS employees who work to protect the safety and well-being of our state's children."
Kickin' It with Teddy
Teddy Vickers earned a BA in Behavioral Sciences from Concordia in 2018. Originally from Ethiopia, Vickers has always loved the game of soccer and played for the Concordia Tornados men's soccer team.
For five years, Vickers prayed to God for the opportunity to open a soccer academy. One year after graduating from CTX, Vickers opened First Touch Soccer Academy in Austin, Texas.
The academy is unique from other facilities because Vickers is committed to developing the whole player. While teaching kids skills and tactics, Vickers also teaches them manners and to treat others with respect.
As a proud father of his son, Mattios, Vickers understands the perspectives of both the players and the parents.
"I believe that everybody has potential," Vickers said. "It just takes the right place and specificity to improve."
[photo]