Academics
9 Fast-Growing Careers that Require a Degree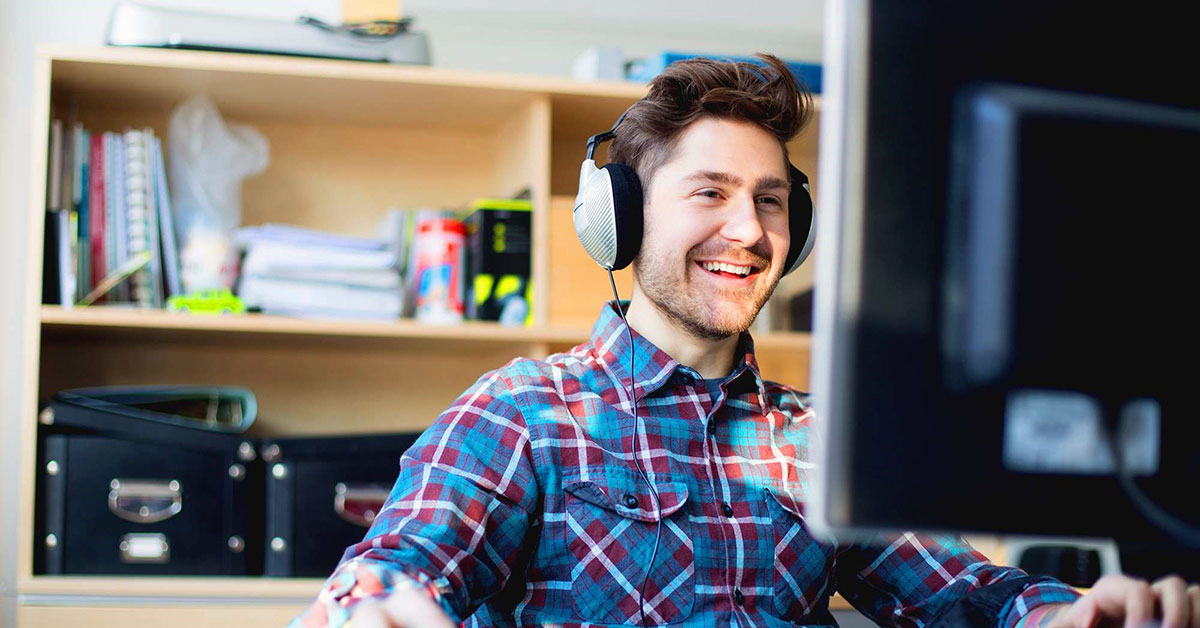 Concordia University Texas offers more than 20 majors through various modes of delivery, preparing you for the vocation to which you're called.
We've compiled a list of the most in-demand careers, based on rankings by CareerOneStop, with strong growth rates expected from 2018 to 2028. Interested in any of the paths? Concordia has degrees that are ideal for all nine roles.
9. Financial Manager
A financial manager is responsible for planning and managing an organization's long-term profitability, which includes investments, and for developing financial reports (required for corporations).
This role is necessary across a variety of industries and types of organizations. Financial professionals advance to this leadership position, typically entering the field as accountants or financial analysts.
Job Growth Rate: 16%
A Master of Business Administration (MBA) is a great way to gain the managerial skills needed and to set yourself apart from other candidates. You can complete the MBA program online or on campus in just five semesters.
Learn more about the Concordia MBA.
8. Medical & Health Services Manager
Essential to providing quality care, medical and health services managers are responsible for planning, coordinating and managing the day-to-day operations of medical facilities. These professionals improve healthcare delivery through business policies and operations.
Medical and health services managers work for clinics, hospitals, senior care facilities and other health-related organizations.
Job Growth Rate: 18%
Concordia offers a Bachelor of Arts in Global Public Health (GPH), through which students learn the art and science of preventing disease and promoting population health.
Discover more about the GPH program. *program no longer active
7. Athletic Trainer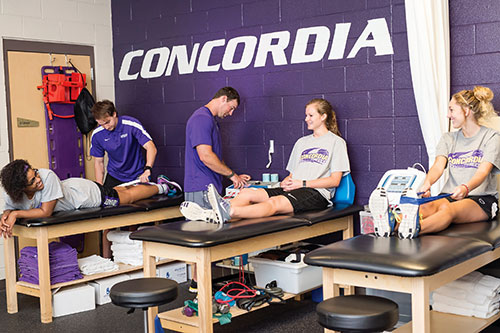 Working alongside healthcare professionals and coaches, athletic trainers work directly with athletes to help them achieve their health and fitness goals and to treat any sports-related injuries. They're the ones you see running onto the field when a player is hurt.
In addition to developing nutrition and fitness plans, athletic trainers treat and rehabilitate injured athletes. They can work in multiple environments, from a school with kindergarteners to a professional sports team with professional athletes.
Job Growth Rate: 19%
Concordia offers a Bachelor of Science in Kinesiology, which will prepare you for a career in helping others. With hands-on curriculum and small classes, you will gain a deeper knowledge of the field (pun intended).
6. Market Research Analyst
According to the Bureau of Labor Statistics, market research analysts study market conditions to examine the potential sales of a product or service. Using the data they gather, they determine the type of products in demand, who will buy them and how much customers are willing to pay.
With the rapid expansion of social media and digital marketing, companies now have access to an unprecedented amount of data, much of which is real-time data. Market research analysts are responsible for mining through the data to find insights that best inform the marketing strategy.
Job Growth Rate: 20%
One of the concentrations for the Concordia Bachelor of Business Administration (BBA) is marketing. In addition to taking statistics, economics and marketing courses, you have the opportunity to take Market Research, a course designed to help you develop the knowledge and skills necessary to become a market research analyst.
5. Actuary
Actuaries analyze the financial costs of risk and uncertainty for organizations. Using mathematical, financial and critical thinking skills, actuaries calculate the likelihood of an event occurring and help organizations develop policies to minimize the potential cost of that risk.
A majority of actuaries work in the insurance industry, but they also work in other fields, such as marketing.
Job Growth Rate: 20%
The Multidisciplinary major at Concordia offers you the opportunity to major in two fields, such as finance and statistics or accounting and mathematics, that will prepare you to become an effective actuary.
4. Substance Abuse, Behavioral Disorder & Mental Health Counselors
The ultimate goal of counselors is to help their patients heal, whether it's emotionally or physically. Counselors work with people to address problems (such as family and marital problems or suicidal thoughts) and change harmful behaviors (such as alcoholism, drug addiction, etc.).
Typically, counselors work to develop treatment plans and conduct therapy sessions with their patients.
Job Growth Outlook: 23%
You can earn a Bachelor of Arts in either Behavioral Science or Psychology, either of which puts you on a path toward becoming a counselor.
3. Software Developers (Applications)
Application software developers design computer applications for consumers. Whether it's building a game for consumers or a brand new app, software developers are essential for this tech-centered world.
Job Growth Rate: 26 percent
You will be fully equipped with the knowledge and skills you need to succeed as a software developer with a degree in computer science from Concordia. Some exciting changes are coming to the degree, so keep an eye on the Concordia blog for details.
2. Operations Research Analyst
Organizations rely on the data and analysis of operations research analysts to solve problems, improve processes and make well-informed decisions. Utilizing mathematical and statistical skills, operations research analysts translate data into practical solutions that organizations can implement to become more efficient and effective.
Job Growth Rate: 26%
Concordia's Mathematics degree is a great option if you want to enter the field. The Bachelor of Business Administration is another option that provides more insight into business operations.
1. Information Security Analyst
Because all of our data is online, everyone from individuals to large corporations is susceptible to breaches. Information security analysts work to develop and maintain security systems to protect networks against cyber attacks.
Job Growth Rate: 32%
If you're interested in becoming an information security analyst, consider Concordia's Computer Science program.