Life-Changing Education: School of Humanities & Social Sciences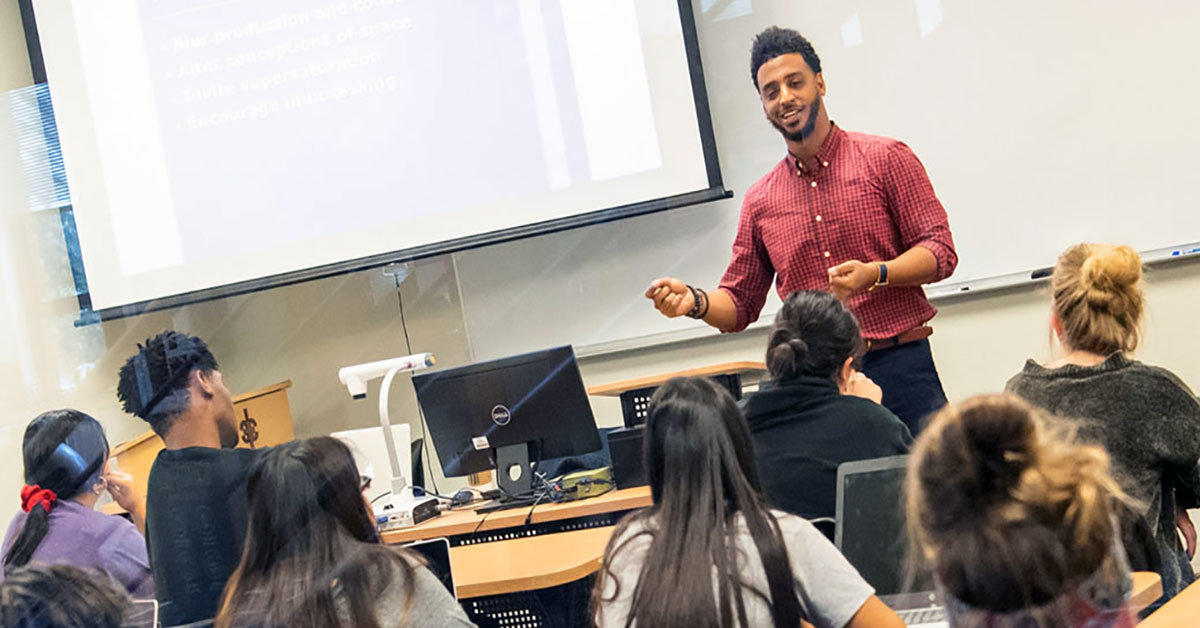 The School of Humanities & Social Sciences at Concordia University Texas is composed of ten unique programs focused on understanding different aspects of the human experience to serve others more effectively.
The skills developed through the humanities are in increasing demand in the workplace. The life-changing education you receive at CTX will equip you with knowledge and skills that are applicable across industries, which you can use to make a difference in the lives of others.
Behavioral Sciences
The Behavioral Sciences program at Concordia University Texas draws from psychology and sociology. You will explore the effect of human actions on relationships and decision-making while developing transferable skills in critical thinking, problem-solving and successful communication.
Criminal Justice & Criminology
Secure a premier education with a Bachelor of Arts in Criminal Justice & Criminology.
Concordia's program is unique because we unapologetically approach the big picture of justice through a Christian lens. You'll be prepared to excel in a variety of roles, such as a law enforcement officer, caseworker, intelligence analyst and more.
English
"Ode to English Majors"
At Concordia University Texas, you can customize your degree.
Simply choose a concentration; we offer three.
Whether literature, writing or English education,
you'll be well-prepared for a meaningful vocation.
Develop the knowledge and skills you need
in a professional environment to lead.
With the personalized instruction you receive here,
you'll be ready to make an impact through your career.
History
Prepare for your future by learning from the past.
The valuable skills you develop with a Bachelor of Arts in History from CTX will grant you access to exciting opportunities across a variety of industries, such as politics, marketing, law and research.
Multidisciplinary
No two people are the same, so why should their degrees be?
With the Multidisciplinary major at Concordia, you can customize your education by combining two fields of study that will best prepare you for your specific career aspirations. With a wider range of skills and knowledge, you'll be better prepared and more competitive in the workforce.
Pre-Law
Concordia's Pre-Law program is designed for students who plan to attend law school after they earn their undergraduate degree. You can add the legal studies minor to your degree plan.
The University offers you personalized advising and will help you find the right law school, locate the best off-campus LSAT preparation course and more. Additionally, you have access to competitions, such as Moot Court, and internships.
Pre-Seminary
Rooted in Lutheran tradition and aligned with the Lutheran Church-Missouri Synod (LCMS), the Concordia University Texas Pre-Seminary program prepares students to enter the seminary and become ministers of the Gospel of Jesus Christ.
Small class sizes allow for one-on-one interaction with your professors, and the University offers abundant opportunities to gain experience for your seminary application, including student-led ministry and community service projects.
Psychology
Crazy about the human mind?
Concordia's Psychology degree will equip you with the communication skills and knowledge needed to positively impact others through the meaningful vocations of counseling, social work, human resources and more.
Sociology
Through the Sociology program, students acquire the knowledge and skills necessary to make a positive difference in relationships, communities, society and the world. With four concentrations to choose from — criminology, Latinx studies, social welfare and specialized — you will earn a degree that aligns with your specific aspirations.